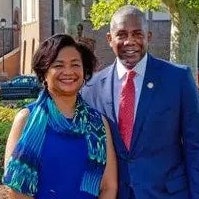 Hampton University's president and first lady have given the Historically Black College and University (HBCU) a $100,000 donation.
Darrell K. Williams and his wife Myra R. Williams have split the donation two ways, with half going towards the establishment of the Darrel K. Williams and Myra R. Williams Endowed Scholarship Fund supporting students majoring in psychology. The other half will support five different student experiences at the university: the marching band, the university choir, the Alpha Phi Alpha fraternity, the Delta Sigma Theta sorority, and the ROTC program.
Both Darrell K. Williams and his wife attended Hampton University for their undergraduate degrees.
"We are delighted to provide this funding to support Hampton University students," said the president. "My wife and I want to do our parts in ensuring that Hampton delivers the number one school experience in America."