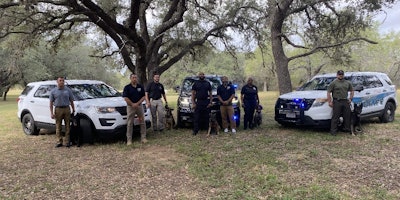 It started just after the turn of the new year. By the end of February 2022, more than 50 Historically Black Colleges and Universities (HBCUs) across the U.S. had received bomb threats. While no device was found on any of the campuses, many institutions had to close down for the day to ensure the safety of students, faculty, and staff. The psychological impact of these terrorist threats ricocheted for months after.
In the year since, the Department of Homeland Security (DHS) and local and state law enforcement agencies partnered with HBCUs, strengthening their relationships as they worked to increase institutions' emergency readiness and security. In September 2022, the Federal Bureau of Investigation (FBI) announced they had identified a primary suspect—a minor, whose juvenile status would likely shield them from federal prosecution or charges.
Representatives from the United Negro College Fund (UNCF) and Thurgood Marshall College Fund (TMCF), organizations which represent private and public HBCUs respectively, said that one year later, accountability still has a role to play—that justice, even for a minor, would have a chilling effect that could stop others who feel inspired to incite violence again.
"The Biden-Harris White House can be, in only two years' time, probably the best administration for HBCUs, and at the same time, their justice department and FBI have left us wanting," said Lodriguez Murray, senior vice president of public policy and government affairs at UNCF.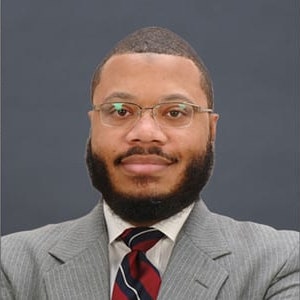 In the past year, communication has been lax, Murray said, adding that, to the best of his knowledge, the FBI's federal office has not reached out to anyone from UNCF to discuss what kind of justice might await the juvenile responsible for the threats, or the details of why or how the threats happened. On November 15, 2022, FBI Director Christopher Wray informed the House Homeland Security Committee that they have worked with state prosecutors to charge the juvenile with "various other state offenses," and that his local FBI offices remain engaged with HBCUs across the country. This is the last public information the FBI has offered.
"We're still waiting on [the FBI and Justice Department] to establish better communication with us and learn more about what has really happened," said Murray. "I don't want this to be a documentary 25 years from now about the HBCU bomb threats of 2022, and people are still wondering what really happened at the conclusion. Because, quite frankly, those of us who endured this on a daily basis are not sure what happened at the conclusion, and we're living it real time."
Murray said HBCUs are often targets for racist violence because of their tremendous success. Despite only enrolling about 10% of Black students in higher education, HBCUs produce 40% of all Black engineers, 50% of all Black lawyers, 70% of all Black doctors, and 80% of all Black judges in the U.S.
"What prevents someone else from doing this? Why would they be dissuaded from doing the same thing during this year's Black History Month? There didn't seem to be a whole lot of consequences around this," said David Sheppard, chief legal officer and chief of staff at TMCF. "The general citizen's expectation is, if you violate a law, given the degree of this activity and the impact, one expects the person would be prosecuted to the fullest extent of law. I don't think that's occurred, and because it hasn't, it hasn't had the requisite chilling effect on other people who may be predisposed to engage in similar activity."
Sheppard said that institutions that received threats have spent tens of thousands of dollars investing in software and hardware that can help make their campuses more secure, costs that are hard borne by institutions that, due to decades of discriminatory funding, have fewer resources to expend. For Murray, a helpful solution could come from the Cybersecurity and Infrastructure Security Agency's (CISA) Office of Bombing Prevention, part of the DHS.
Since the 2022 bomb threats, the Office of Bombing Prevention has produced many resources including a bomb threat response plan, bomb threat awareness job aid, and training events hosted at HBCUs. By August 2022, CISA had conducted over 20 training courses for more than 1,170 HBCU staff and security.
After the threats in early 2022, Lori Sims, director of resource integration at the Office for State and Local Law Enforcement at the DHS, said her office made a more direct effort to connect with HBCUs, to make sure they were aware of all the resources DHS had available to help improve their campus safety and law enforcement. CISA has protective security advisors in different regions of the U.S. who are available to come to a campus and assess any hardening needed on the grounds or with security.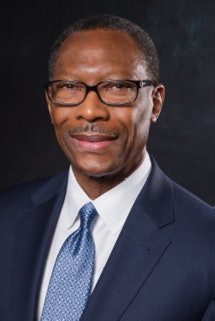 Another DHS effort led by Traci Silas, executive director of the DHS Office of Academic Engagement, has seen the creation of Memorandums of Understanding (MOUs) with several HBCUs, including the Southern University system in Louisiana. MOUs create career and internship opportunities for HBCU students, connecting students who experienced these bomb threats with permanent positions. Southern University of New Orleans has MOUs with the DHS and their local FBI unit.
"We feel that people who have been exposed to these kinds of incidents would have a heightened level of sensitivity to the seriousness of these events," said Dr. James H. Ammons Jr., chancellor of the Southern University at New Orleans. "Having people with those backgrounds as a part of the workforce we think would give these agencies an advantage when it comes to investigating, and the intensity of the investigations, to bring those people to justice."
Ammons said that Southern University has made several changes to improve its security since its Baton Rouge campus received a bomb threat on Jan. 31, 2022. They have bought new equipment, including a loudspeaker that announces threats clearly enough to be heard across campus. But while Ammons said he does feel safer, he acknowledged the mental and physical cost of experiencing domestic terrorism.
"The impact these threats have on our students, faculty, staff, having to wonder every time they enter the campus or move from one building to another, if their lives are at risk. These are very serious acts," said Ammons. "I would hope that the law enforcement community continues to investigate this issue and bring those people to justice. It doesn't matter that they're juveniles, they need to be taught a lesson that there are consequences to actions like this. It's disruptive and has impacted the sense of security for people on all of our campuses."
Liann Herder can be reached at lherder@diverseeducation.com.