Even though Saint Augustine's University (SAU) in Raleigh, NC has been placed on probation by the accrediting agency The Southern Association of Colleges and Schools Commission on Colleges (SACSCOC), SAU President Dr. Christine McPhail isn't slowing down.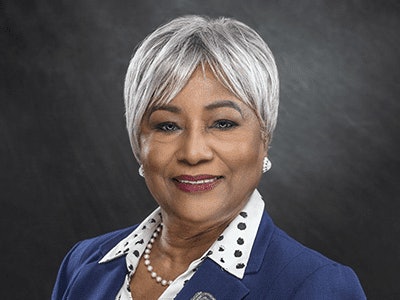 "Nobody wants probation, but I'm a seasoned administrator with multiple decades of experience in the area," said McPhail. "Am I concerned about it? Of course. Any academic is concerned. I believe that we have already convinced SACSCOC that we made significant progress to turn probation around. Unequivocally, I know we are a stronger, healthier, fiscally accountable university because of this SACSCOC review."
McPhail said she believes her institution will not only meet SACSCOC's requirements by the end of the year but will continue to grow, expanding opportunities for students across the nation and the world.
The Historically Black College and University (HBCU) was placed on probation for good cause on Dec. 9, according to SACSCOC's disclosure statement, which explains that SAU failed to meet compliance with core requirements regarding financial resources and documents. Further specifics will be given to the institution in a letter they are set to receive later this month.
"The president is aware of the issues, and she and her staff are working hard to get the institution back into good standing," said Dr. Belle S. Wheelan, president of SACSCOC. Probation, while rare and serious, most commonly occurs due to concerns over fiscal management, Wheelan said.
But "good cause" is an important qualifier for SAU, Wheelan added. The term specifically acknowledges that SAU has taken extensive measures to meet compliance within the last two years and the SACSCOC board feels confident SAU will meet expectations by the end of 2023.
McPhail agreed, adding that if SACSCOC could "come back in here today, they'd say, 'Well done.'"
While SAU's goal had been to meet all of SACSCOC's recommendations by the December deadline, McPhail said the changes they needed to make simply took longer than that.
"My team here understands the importance of ongoing processes. This is a very proud university, they do not like this shadow over us," said McPhail. "We rallied around the concept of reimagining SAU."
McPhail said she has been working to reimagine SAU and meet SACSCOC's standards since she became the institution's thirteenth president in Feb. 2021, when SAU was under a monitoring period by SACSCOC. The institution was previously on probation from 2016 to 2018.
"I inherited a situation I clearly understood was one that would need considerable attention to help this institution become a strong and healthy one," said McPhail, who has a successful track record as a past college president. She assumed the presidency in February 2021, replacing her husband, Dr. Irving Pressley McPhail who died suddenly a few months earlier from a COVID-19 related illness. "When I came in, I recognized we needed to have more documentation, more evidence we were in compliance. We had to do a deep dive into record keeping, documentation, staffing."
McPhail completely restaffed her business office and placed a greater emphasis on the importance of interoffice communication. Moving the institution toward full compliance has required breaking down silos across the university, pulling the board, faculty, and staff together onto the same page, she said.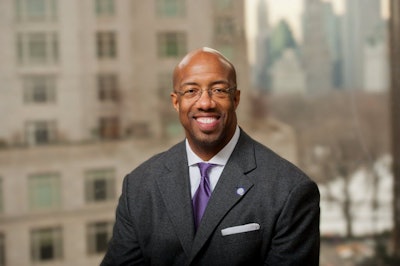 Dr. Michael J. Sorrell, president of Paul Quinn College, an HBCU in Dallas, Texas, said he knows the pressures of probation well. His institution was placed on probation shortly before his arrival in late March 2007.
"I don't wish probation on anyone," said Sorrell. "It made my life extraordinarily difficult for the first four full years of my presidency. People assume you're not going to make it, and if you do make it, you'll limp along."
Sorrell said that institutions on probation must be intentional about reaching out to their alumni, students, faculty, staff, and stakeholders to let them know exactly how the institution will respond to the moment. While McPhail acknowledged that SAU's communication still needs work, she and her team are dedicated to being transparent and open with their community.
"When we assessed our situation, and we saw that the clock had outpaced us in our time to get the necessary reports in to SACSCOC, we started to alert our constituencies," said McPhail. "I held meetings with our faculty, staff, board of trustees, national and local alumni association, student government and leaders, and we talked about where we were with SACSCOC. So, when the [probation] report was posted, it was old news."
Evidence of enthusiasm and continued support for SAU can be found in its alumni donations. On Giving Tuesday 2022, the National Alumni Association of SAU donated $10,000. The event's donations totaled $217,000, which broke the record SAU had set just the previous year.
"Students didn't run away during the pandemic. Parents continued to believe in us, the local community believes in us—we continue to stay the course," said McPhail.
McPhail is confident that SAU's story is just beginning to resonate. The school plans to expand its public health program by opening a center where undergraduates and graduates alike can study public health disparities in minoritized populations. McPhail is also working to expand SAU's reach beyond Raleigh by partnering with community colleges in states without HBCUs, creating a physical presence at two-year schools that can help students from Philadelphia, Allegheny, Fresno, Detroit, and other cities navigate a transfer to SAU. McPhail said she wants all students with the desire to attend an HBCU to have the opportunity to do so, whether they start in the U.S. or across the globe.
"We recognize our past, that helps inform our future. Probation is not our story, it's where we were. And to us, we're using 2023 to make our relationship with SACSCOC stronger and build a stronger university," said McPhail. "This is a loyal community. It's a temporary situation. It does not define us."
Liann Herder can be reached at lherder@diverseeducation.com.