The Jackson State University (JSU) faculty senate voted no confidence in JSU President Thomas Hudson on Jan. 26, the Clarion Ledger reported.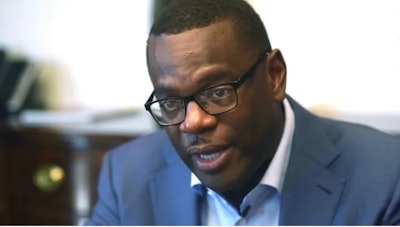 "This Resolution sets forth that there is no confidence in President Thomas Hudson and various leaders of the administration," said JSU Faculty Senate President Dr. Dawn Bishop McLin, also adding, "The Jackson State University faculty senate executive committee and the faculty senate are calling for a restoration of shared governance, transparency, accountability, and academic democracy at Jackson State University."
McLin said that JSU leaders had repeatedly failed to respect shared governance, transparency, and accountability.
"These university leaders, including Hudson, have … worked outside of professional norms that have broad implications for the campus climate, the reputation of Jackson State University, and the university's commitment both to providing a high-quality education and to carrying out its mission of a commitment to excellence."
In response, Hudson said Jan. 27 that he was committed to JSU's success and improvement.
"I look forward to working with the entire body of the faculty senate to address any concerns," Hudson said. "To date, we've achieved many successful milestones, including increasing the university's cash reserves from under 40 days in 2020 to over 100 days currently, addressing stagnant salaries by providing pay raises for faculty and staff for two consecutive years, a banner year in research resulting in $65.8 million in research awards, and the successful decennial review of our regional accreditation by the Southern Association of Colleges and Schools Commission on Colleges.
"These types of achievements only happen through working together. I'm proud of what my administration has been able to accomplish to date, and I am committed to continuing the work to collaboratively execute the strategic plan to make Jackson State the best institution it can be."
Dr. Robert Luckett, director of the Margaret Walker Center and a history professor at JSU, said: "I was surprised and deeply disappointed when I got the news yesterday that this had happened. I deeply respect President Hudson. I think if you look at what he has done while he has been at Jackson State and what he faced and look at it in comparison to his predecessors, we are fortunate to have someone who cares as much as he does."
JSU's enrollment fell 2.5% in the last reporting period, following a state trend. The school is also currently dealing with fallout from an alleged student-on-student murder.