In June, Head and Heart Philanthropy hosted its inaugural Presidential Cohort for HBCU Presidents at a two-day conference in New York, the first event held as part of two-year initiative centered around boosting sustainability and fiscal capacity for HBCUs. According to its website, Head and Heart Philanthropy, the philanthropic arm of Mosaic Genius, is a social impact agency focused on improving economic, health and education outcomes for communities of color.
The Presidential Cohort for HBCU Presidents is comprised of a number of HBCU administrators including Suzanne Walsh, president of Bennett College, Dr. Melva K. Williams, president and CEO of Huston-Tillotson University, Bobbie Knight, president Miles College, Rodney Trapp, vice president for advancement at the University of the District of Columbia, and Dr. Reynold Verret, president of Xavier University.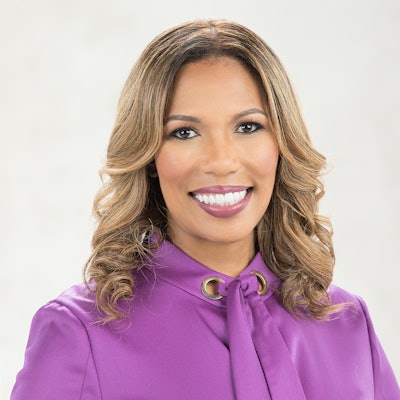 "It is critically important for HBCU leaders to find community within and among the HBCU family," said Artis. "The unique role these institutions play in our higher education ecosystem [affords] their leaders the opportunity to collaborate, and to share best practices that may not be applicable to other institutions of similar size and scope. These are mission driven institutions."
Christal Jackson, founder of Mosaic Genius/Head and Heart Philanthropy, said that advocating for the sustainability and prosperity of HBCUs is cause close to her heart as a Spelman alumna herself. Jackson said she was eager to help create an environment where solutions can be developed by HBCU leaders.
"I kept thinking they have their finger on the pulse of all things, and I mean they are training the next generation of workers," said Jackson, with regards to HBCU leaders. "So when you talk about the future of work you need to talk to a HBCU president. If you're talking about improving any outcome, be it financial, social, health related — you need to talk to an HBCU president."
A 2019 study by research groups Candid and ABFE showed that HBCUs received 178 times less funding from philanthropic foundations than Ivy League institutions. The Presidential Cohort is tasked with working to close the HBCU funding gap and create actionable and alternative solutions aimed at boosting investment in HBCUs. Jackson says that the main goal she hopes to reach is an increase in the fiscal capacity of HBCUs by 25%.
"I am impressed with the caliber of people leading HBCUs now," said Jackson. "Many are second career. They're bringing a different lens of perspective to [HBCUs] that I think traditionally … has not existed. And it is my hope that as we [hire] these incredible leaders that we think about board structure to complement their leadership."
The cohort placed true value on the HBCU experience, said Artis. For HBCU administrators' leaders, such as herself, she says she had the opportunity to feel fully seen and heard as a leader.
"This is the genesis of something special," said Artis. "Within this learning community of colleagues and allies, I found the freedom to express my dreams for my institution and all HBCUs in ways that are not colored by deficit, but rather by opportunity. I am excited about next steps!"