The White House Initiative on Advancing Educational Equity, Excellence, and Economic Opportunity through Historically Black Colleges and Universities has announced its ninth cohort of HBCU Scholars.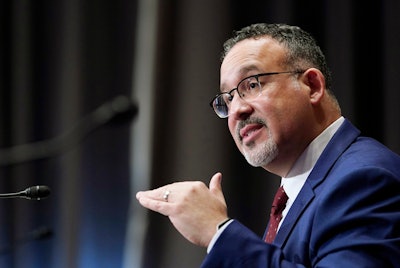 The cohort recognizes and commends the 102 undergraduate, graduate, and professional students from 29 different states for academics, leadership, and civic engagement. This year's cohort is the largest since the program's start in 2014 and its HBCU participation rate is now over 70%.
"Our 2023 HBCU Scholars are talented students who embody the culture of excellence and inclusion championed by our nation 's Historically Black Colleges and Universities," said U.S. Secretary of Education Dr. Miguel A. Cardona. "On behalf of the U.S. Department of Education and everyone across the Biden-Harris Administration, I congratulate each of our 2023 HBCU scholars on this prestigious recognition and thank them for their commitment to serving their communities. I'm thrilled to see the HBCU Scholars program continue to expand its reach and provide such exciting professional development, networking, and educational opportunities to some of our nation's brightest and most promising young leaders."
The HBCU Scholars will have access to professional and personal development; networking opportunities; chances to improve issues related to the HBCU community; and the Mini MITTIC program, wherein scholars will develop ideas to commercialize technology derived from NASA intellectual property to improve their campus and communities.
The scholars will attend the 2023 HBCU Week National Annual Conference from Sep. 24-28.