Music mogul Sean "Diddy" Combs has donated $1 million to Jackson State University's (JSU) football team, continuing his pattern of support for HBCUs. Combs presented the check to JSU between the first and second quarters of the school's victory over South Carolina State on Saturday.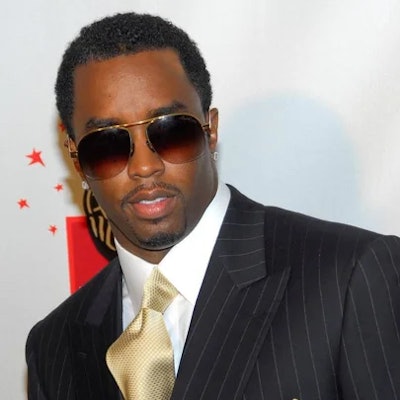 "If it wasn't for HBCUs, I wouldn't be here," Combs, a former student at Howard University, said to ESPN at the game. Combs added that HBCUs are "under-resourced" and that he was "here to do something about it."
The hip-hop impresario first pledged the gift while receiving a lifetime achievement award at the 2022 BET Awards. He had previously given $1 million to Howard in 2016 to establish a scholarship fund and had said that he would donate a further $1 million to the school in the same acceptance speech.
"Supporting historically Black colleges and universities is crucial to preserving their legacy and ensuring they continue to change lives," Combs said. "This donation to Jackson State is not just a financial contribution, it's an investment in the future of our culture."
"This contribution by one of the world's greatest and most influential entertainers and businessmen is another historic moment in the legendary history of Jackson State University," said JSU's director of athletics/VP Ashley Robinson. "Beyond the financial investment, it's what it represents that is paramount – the belief in the value of our football student-athletes both on and off the field, which provides an elite pathway to current and future successes."
Combs' checkbook had a busy weekend. The Bad Boy CEO also announced a $1 million investment fund in partnership with Earn Your Leisure, an entrepreneurship-focused media platform. The money will pay for financial literacy efforts and "providing a practical model for economic empowerment," per a press release. Combs said that proceeds from the fund will go towards his three charter schools in New York and Connecticut.
The splashy outlays come the same week as the announcement of Combs' first solo album in 17 years, entitled The Love Album: Off the Grid, which is scheduled for release on September 15th.