Google has strengthened its support to HBCUs through a long-standing partnership with the United Negro College Fund.
The technology company gave $2 million in unrestricted funding to Morehouse College and Hampton University. This is on top of the 50 million already invested over the past few years to elevate talent and innovation at HBCUs across the nation.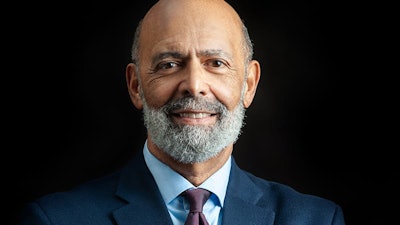 "Today's announcement is a testament to the outstanding partnership that UNCF and Google have maintained over many years to help diversify and increase opportunities for students of color in the tech industry," said UNCF President and CEO Dr. Michael L. Lomax. "Google's investment is building on the work that is already underway on the campuses of Morehouse and Hampton to incorporate innovative uses of technology to educate students and support faculty. Google is setting the standard, and we're calling on the entire tech industry and others in corporate America to follow Google's lead."
Lomax said that Google's commitment to investing in the future of tomorrow's Black leaders and professionals is directly addressing the diversity gap in tech.
"We are thrilled to partner with UNCF to continue Google's ongoing commitment to invest in education pillars like Morehouse College and Hampton University. By supporting these institutions, we move closer to unlocking sustainable equity for the next generation of diverse tech talent and meaningfully expand pathways to the tech industry," said Google Chief Diversity Officer Melonie Parker.
Google's $1 million investment to Hampton University will enable the university to expand pathways and opportunities by facilitating needed infrastructure and classroom technology upgrades.
"We are in an unrelenting pursuit of making a reimagined academic experience a reality for our students, faculty, and staff, through digital transformation," said Hampton University President Darrell K. Williams. "We are delighted to receive this gift and applaud the Google and UNCF partnership for increasing access to unrestricted funds for HBCUs."
The $1 million gift to Morehouse will support the construction of the new Morehouse College Student Center. The Student Center will include a computer lab, study rooms, and collaborative learning spaces for students to use as a hub for developing entrepreneurial interests and sharing ideas. In addition, Google is also funding the tech upgrade of an existing classroom at Morehouse. It will be transformed into a Google Annex and outfitted with new computers and furniture.
"Our partners at Google and UNCF understand the importance of investing in the intellect and creativity of students of color who are on a trajectory to become future leaders and innovators in STEM," said Dr. David A. Thomas, President of Morehouse College. "Morehouse appreciates this gift and partnership. It provides an opportunity for our faculty to expand its work in preparing students to thrive in the tech ecosystem as entrepreneurs and change agents who will bring much-needed diversity to the field and the creation of emerging technologies."