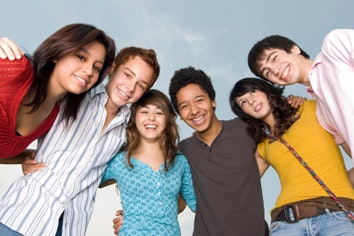 There's little doubt that immigrant Ph.D. graduates contribute mightily to the global pre-eminence of U.S. science and engineering research and innovation. A new study reveals that a significant proportion of immigrant Ph.D. recipients in science and engineering fields are finding opportunity and remaining in the U.S. for five years and longer following the completion of graduate school.
In "Stay Rates of Foreign Doctorate Recipients from U.S. Universities, 2011," a report produced by the Oak Ridge Institute for Science Education (ORISE), the research shows that nearly two-thirds of foreign doctorates are continuing to stay in the United States 10 years after earning the Ph.D. The 2011 stay rate for all foreign science and engineering doctorate recipients, including those on permanent visas at graduation, was 68 percent for those graduating five years earlier, and 65 percent for those graduating 10 years earlier. For those science and engineering graduates earning their Ph.D. in 1995, the 16-year stay rate was 61 percent.
Dr. Michael Finn, the report author and senior economist at the Oak Ridge Associated Universities organization, explained that, while there was a slight decline in stay rates from those graduating five years earlier to the 10-year cohort, it can be assumed "that foreign doctorate recipients from U.S. universities are finding regular employment in the U.S. even after completing" postdoctoral training jobs.
"In many of these fields, half or more of the doctorates are going to foreign citizens. The question [has been] 'Do they become part of our labor supply or not?'" Finn said, noting that the newly-released study is the latest in a series of ORISE biennial reports funded by the National Science Foundation since 2000.
In other findings, a majority of doctoral graduates staying in the United States in 2011 are from China and India. The Ph.D. graduates from the two countries made up 66 percent of all doctorate recipients who are in the U.S. five years after graduation. Other nations whose citizens had above-average U.S. stay rates are Iran, Romania, Bulgaria and Yugoslavia.
Among those in science and engineering disciplines, computer science doctorates have the highest five-year stay rate at 79 percent. Second to the computer science rate is the proportion of computer/electrical engineering doctorates with 77 percent. Agricultural and social sciences were below average, with economics possessing the lowest stay rate of all at 46 percent.
Finn said long-term data included in the Stay Rate study indicate that U.S. research universities have remained the world's most competitive in their ability to attract foreign science and engineering students. While there was concern following the 9/11 attacks on the World Trade Center and the Pentagon that the U.S. would suffer considerably in attracting foreign students, Finn said U.S. institutions have not "seen a significant drop in [Ph.D.] degree awards."
Doctorates awarded to foreign students in science and engineering fields actually increased from 9,213 in 2001 to 14,111 in 2009. In 2011, 13,799 foreign students were awarded science and engineering doctorates, according to data in the new Stay Rate study. Among "foreign students getting science and engineering doctorates, there's been pretty good growth from 2003 to 2011," Finn said.
Madeleine Sumption, a senior policy analyst at the Migration Policy Institute, said the ORISE biennial reports have made it clear to those in the immigration policy community "that without doubt [the U.S.] is the top global destination for doctoral students and researchers."
Sumption explained that immigration reform advocates who focus on employment-based immigration policy commonly believe the employment policies do not function well. It's especially difficult for foreign students who come to the U.S. to earn bachelor's and master's degrees and remain in the U.S. for work after they have finished their academic programs, she said.
The policies regarding employment opportunities for foreign Ph.D. graduates are much more favorable. "The U.S. employment-based immigration system is most open for people with Ph.D.s, and I think that's what we see in this data," Sumption said.