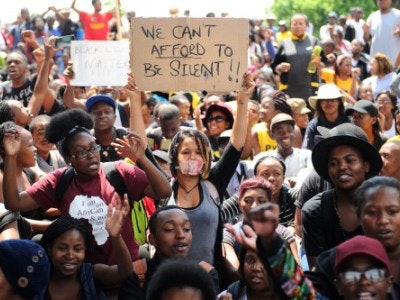 CAPE TOWN, South Africa ― Competitive ranking systems used in the United States and Europe to label colleges and universities by their selectivity may be prohibiting potential partnerships from forming between institutions across the world.
That's the feeling among some education experts who have gathered here for the Going Global conference, an annual meeting of more than 1,000 college and university educators across the world who are interested in promoting international education.
"I hear people saying they want to partner only with Oxford or Cambridge," said Dr. Joe Beall, director of education for the British Council, the London-based organization that sponsors the conference. "When I was at the University of Cape Town as the Deputy Vice Chancellor with responsibility for internationalization, I would have people coming in saying they wanted to partner with us because we were the best university in Africa and I would ask what about us? What could they offer us in return to build a true partnership?"
Many college officials who have traveled here to participate in three days of conversation about the future of globalization refute the idea that colleges and universities throughout the world can be measured by the same set of standards. They argue that institutions that are considered competitive in the U.S. and Europe are inaccurately viewed as substandard in many other countries.
"It's an absurd way of thinking," said Dr. Paul Ufodi, a Nigerian educator. "What's the barometer by which we are measuring standards? It's like comparing apples and oranges. We have to ignore college ranking systems and just focus individually on institutions and whether collaborations or partnerships make sense based on what a university is able to offer."
Many conference attendees who have assembled here said that, instead of focusing on ranking systems, colleges and universities should pay more attention to ongoing world dilemmas such as the refugee crisis in Syria. They said that administrators who care about the future of international education should be engaged in a rigorous debate over whether so many institutions around the world should be teaching instruction primarily in English instead of in their native tongue.
In addition, several South African educators said that the rising cost of higher education throughout the country has led to around-the-clock protests by student leaders who accuse the government of denying them access to education because of their economic backgrounds.
In recent months, there has been escalating violence across South Africa. Statues and artwork have been damaged. Several buildings have been burned. While the issue of rising tuition fees and the shortage of student accommodations is at the heart of the protests, student leaders have also expressed rage over lingering forms of racism, colonialism and high unemployment more than two decades after apartheid was officially abolished throughout the country.
Protests began at Tshwane University of Technology last year when students were prevented from registering for classes because of the increase in student fees. Like in the U.S. where protestors have called for the removal of symbols that represent the legacy of slavery and Jim Crow, students at the University of Cape Town rose up in droves to protest a memorial to Cecil John Rhodes, a South African politician who was an ardent defender of British colonialism.
Using the hash tag #RhodesMustFall, the student protestors eventually forced the administration to remove the statue even though they faced great opposition from leading political leaders, including former apartheid-era president F.W. De Klerk.
In the wake of the ongoing protests, university officials throughout the country have implemented Black Studies courses and have said that they've taken steps to address equity issues.
But many student leaders said that the pace toward progress has been slow and unsteady.
"We want the world to know what is taking place here in South Africa," said Ntombi Nel, 24, a student. "Everyone thought that things had gotten better with our education system, but the fight to rid our educational system from the vestiges of colonial control is continuous. We have not overcome yet."
Jamal Eric Watson can be reached at jwatson1@diverseeducation.com. You can follow him on Twitter @jamalericwatson