On Monday, Immigration and Customs Enforcement (ICE) announced that international students whose institutions are switching to online-only courses this fall semester must leave the country; otherwise, they risk violating their student visa status, The Hill reported.
Previously, the Student and Exchange Visitor Program (SEVP) — or the ICE-directed organization that determines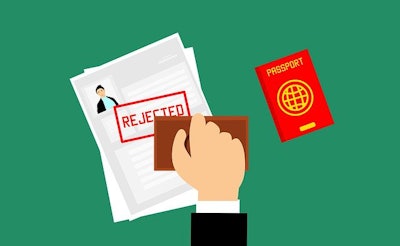 student visa rules — temporarily allowed foreign students to remain in the U.S. for 2020's spring and summer semesters, even if all their classes had moved online due to the COVID-19 pandemic
Now, under the new rule, foreign students at online-only schools must leave if they do not want to "face immigration consequences including, but not limited to, the initiation of removal proceedings," states ICE. Exceptions will be made for foreign students who are taking courses with in-person components for at least some part of the semester and for foreign students who transfer to in-person programs. Schools with hybrid courses must certify their programs are not entirely online in order for their international students to maintain visas.
Meanwhile, on Twitter, critics have noted that the new rule poses problems for students from countries where the internet is spotty or censored as well as for students whose countries have blocked flights from the U.S.
"… this is almost certainly going to be challenged in court," wrote Aaron Reichlin-Melnick, a former immigration lawyer. "I can't give anyone specific legal advice on their cases (especially because I am not an expert on student visas), but I wouldn't encourage anyone to book a flight 'home' this exact moment. Lawsuits are inevitable."