Katherine Torres, now a rising senior at the University of North Georgia, never thought about a career in foreign service before last year, when she attended the Cox-State Department Diplomacy Seminar. The program, sponsored by the Una Chapman Cox Foundation, an organization dedicated to recruiting and retaining foreign service officers, aims to expose underrepresented students to potential careers with the U.S. Department of State.
Now Torres is waiting on security clearance for her new internship with the Department of State. When Torres participated in the seminar, she and her peers did an exercise where they simulated responding to a global pandemic as foreign service officers. The irony isn't lost on her. That moment piqued her interest.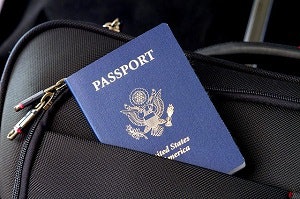 "To be completely transparent, I had no idea what the Department of State even did before this seminar," Torres said. "So, this was amazing to find out about all these international careers I didn't even know existed. The experience completely changed my career track."
The three-day seminar, which started in 2018, usually brings 28 selected students together for a fully-funded program in Washington D.C., where they meet and network with foreign service officers in small groups and go through a diplomacy simulation, which shows them what it's like to be an ambassador overseas.
The first year, there were 250 applicants. The next year, 500. Applications are now open for this year's seminar, a five-day virtual event from Oct. 18 through 22, held in partnership with the U.S. Department of State and the CloseUp Foundation. Applications, due Aug. 26, will be reviewed on a rolling basis, and applicants will be notified of their acceptance by Sept. 18.
Though the format of the seminar has changed, the goal remains the same: to introduce minority students of all majors to these fields, in a setting where they get individualized attention from and quality time with foreign service officers.
For Torres, one of the key takeaways was just "how many different channels" there are to foreign service work. For example, her roommate, an engineering major, learned about STEM-related jobs at the Department of State during the program.
"You don't have to be a political science or international relations major to apply," she said. "There's a position for everything."
Too often, students of color just don't know these careers are out there, so they wouldn't think to even consider them, said Lino Gutiérrez, executive director of the Una Chapman Cox Foundation. He formerly served as an ambassador to Argentina and Nicaragua, his "dream job."
"We need to diversify the foreign service so it represents America better and looks like America. The foreign service traditionally has been seen as an [east coast] establishment institution, traditionally male, pale and Yale …" he added. "Although there have been considerable efforts, it's still a long way from representing what America looks like if you look at the percentages."
A 2020 Government Accountability Office report found that minorities serving full-time in the Department of State increased from 28 to 32 percent from 2002 to 2018, but progress varied by group. Hispanics in the service increased from 5 percent to 7 percent, while the percentage of African Americans dipped from 17 to 15 percent.
It can only help the State Department to employ people with "a wide variety of experiences," said Katherine Canavan, a trustee for the foundation and a former ambassador to Botswana and the Kingdom of Lesotho.
Over the last decade, she feels the foreign service "slid backwards in hiring and promoting minorities," she said. And "we need to do something about it."
Over the course of her career, she's seen the foreign service make significant gains in extending opportunities to women. There was a time when married women weren't allowed to serve, she said, and women in general struggled to get high-caliber positions in the department. She wants to see the push for diversity continue, and she views the Cox-State Department Diplomacy Seminar as a "unique opportunity" to do just that – and to provide minority students with information she wished that she had when she was starting out.
Last year, students "asked wonderful questions," Canavan said, including some challenging ones, like as an ambassador, "what's it like being a single woman? Can you have a family? How do you do that?"
For Gutiérrez, a future step for the foundation is reaching out to not only underrepresented college students but high school students, as well, so they know early on that foreign service isn't "out of reach."
"We need people like them," he said. The ideal applicant for the seminar – and for these jobs – is "anybody who is smart, adaptable, willing to take some risks, somebody who … has an appetite for learning other languages and cultures and learning about foreign countries. And people who take pride in our country and its values."
Sara Weissman can be reached at sweissman@diverseeducation.com.