A recently released report from U.S. Secretary of Education Betsy DeVos alleges that Georgetown University failed to properly disclose gifts and contracts worth several billion dollars from Chinese, Saudi Arabian and Qatari entities according to The Hoya.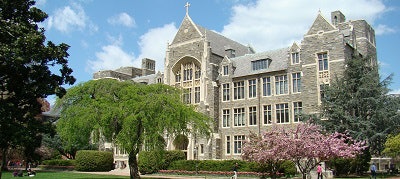 The Department of Education also accused Harvard University, Yale University, and Stanford University of failing to disclose the funding and resources provided by these foreign donors.
Georgetown however dismissed the allegations and maintains that the report misconstrues the nature of Georgetown's foreign relationships and financial reports.
According to a university spokesperson, Georgetown has complied with Section 117 of the higher education act to report on foreign gifts or contracts exceeding $250k, which are reported every six months for the relevant reporting time period. It has never had to supplement or correct any former Section 117 reports either, unlike other universities.
Georgetown also has full authority over expenditure decisions, including expenses in East Asia and the Pacific region, which the report alleges is money garnered through "significant intermingling with the People's Republic China."
The report also scrutinizes the Prince Alwaleed bin Talal Center for Muslim-Christian Understanding (AMCU), an academic center housed in Georgetown's School of Foreign Service, among other gifts. But the university spokesperson says, the report should not assume these associations create undue foreign influence from un-friendly countries.
"Georgetown's approach to its international activities reflects the Jesuit tradition of openness to engagement and the belief that dialogue, and scholarship can increase international understanding, even when there may be significant differences or disagreements," said a university spokesperson.
"Georgetown carefully reviews all gifts to ensure they are in alignment with our values and our educational objectives and retains full authority over expenditure decisions," added ACMCU director Dr. John Esposito in an email to The Hoya, the university's student newspaper.
Editor's Note: This article was updated.