Rangina Hamidi has been a refugee three times in her life.
"My family decided to flee Afghanistan in 1981, right after the Russian invasion of Afghanistan," said Hamidi. She was a young girl then, four years old. But she vividly remembers being driven full speed through the desert at night with no headlights so the Russian warplanes overhead would not spot them.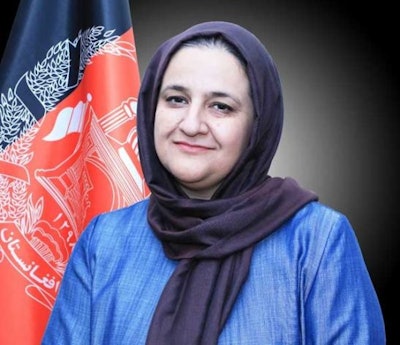 Her family resettled in Pakistan. But in 1988, extremist policies forbidding women and girls to attend school caused her family to flee again, this time to America.
Hamidi loves the country she grew to think of as home away from home. But her homeland Afghanistan called for her and she returned in 2003, becoming the first female education minister of Afghanistan in over 30 years. She raised her daughter there as she worked to rebuild a nation that she loved, hoping to increase educational opportunities for women.
In August 2021, she was forced to flee again, after the U.S. left Afghanistan and Kabul fell to the Taliban.
Once again, Hamidi found shelter in America, this time as a professor of practice at the Thunderbird School of Global Management at Arizona State University (ASU).
"I try to remain the brave soul. But at the same time, it has shattered me, incredibly, internally. I don't know what to call home anymore." said Hamidi. "It shatters human beings, individuals, and trying to live with that pain and that loss."
Less than 1% of refugees are resettled in a new country, and of that percentage, only 5% of refugee students ever gain access to an institution of higher learning, according to the Presidents' Alliance on Higher Education and Immigration, a group of institutional leaders working to increase access to education for displaced students. Forced displacement is increasing across the globe through warfare, now seen being waged on the front lines of Ukraine, and through climate crisis, as residents flee their homeland from drought and famine.
The Presidents' Alliance is working to create a new category for refugees and immigrants on the F1 visa, the travel visas most students use to gain access to higher education in the U.S. This new category, P4, would allow for university sponsorship of students.
Laura Wagner, project manager for the initiative on U.S. education pathways for refugee students, said she is hopeful that the U.S. State Department will make their decision on the new category sometime late spring. Wagner said she and the Presidents' Alliance wished the P4 status could have been in place during the fall of Kabul. But its establishment now can help more institutions of higher learning have the tools they need, and want, to help.
"If Afghanistan and Ukraine have shown us anything, it's that higher education is ready and willing [to help], we just don't have the systems set up for them to give their full support," said Wagner. "If the outflowing of support and the ways higher education has supported the Afghan community has a vehicle to amplify, it's going to be an incredible movement."
For the last five years, ASU's Education for Humanity program, under the direction of Pamela DeLargy, has worked to insure access to higher education for refugees around the world. After the fall of Kabul, DeLargy helped coordinate efforts with the International Rescue Committee to bring 63 students from the Asian University for Women to ASU's Tempe campus.
"They have the same career aspirations as other Americans—some want to be artists, nurses, journalists, others want to be filmmakers," said DeLargy. "They're very hard working and very committed to their education, and I have no doubt they will be successful in what they do."
Getting the young women to Arizona was not easy. While they had been safely evacuated from Kabul to a military base in Wisconsin, transit from there to Phoenix was anticipated to be slow, taking one to two women at a time via commercial flight. So, ASU, an independent donor, and the state government came together to charter a plane to bring over all the women at once on December 16.
That kind of top-down investment in helping refugees is crucial to the success of these missions, said Dr. Randy Kluver, dean of the school of Global Studies at Partnerships at Oklahoma State University (OSU). The government of Oklahoma expressed their intention to take in as many displaced Afghans as they could, and Catholic Charities of Eastern Oklahoma selected the city of Stillwater as a location for resettlement.
Stillwater had never resettled refugees before, said Kluver. But he knew that the resources needed for successful transitions could be found on his campus: housing, English language instruction, and workforce opportunities. But learning how to meet the varied needs of refugees has come with some unexpected hiccups, said Kluver.
One challenge was the illiteracy of some Pashto speakers, which meant the English as Second Language (ESL) faculty had to find new, creative ways to teach English. Another challenge, said Kluver, is the scale of the depression and trauma experienced by the refugees. While some were able to escape with their families, others were not so lucky. One refugee, said Kluver, has children currently hiding from the Taliban with cousins in remote villages in Afghanistan.
"The depression and trauma mean people don't eat well, sleep well, which leads to other issues," said Kluver. "Trying to deal with that, we're struggling now with resources—we have mental health counseling resources, but how do you translate?"
But these obstacles are not permanent roadblocks, as OSU is working to meet these needs one step at a time. It's work that Kluver firmly believes is the duty of their land-grant institution and the mission of higher education.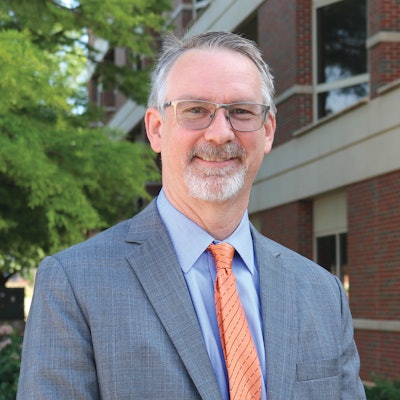 "This is what we're set up to do. We train people to solve problems, and this refugee crisis has created, for us, an unprecedented opportunity to put this in action," said Kluver. "Our goal is that these people become happy and productive citizens who contribute to our city. By employing these university resources at this time, it makes it far more likely that we become successful."
Bard College on the east coast also stepped up to the call to take in refugees. They have helped almost 200 students find new beginnings at their campuses in the U.S. and Berlin. It took multiple efforts, working with government officials in Pakistan and Kyrgyzstan, to get the students out.
"You can't rely on senior government officials or government policy, you need to do everything you can on multiple contingencies, be flexible, change plans in the middle, to be successful," said Dr. Jonathan Becker, executive vice president and vice president for academic affairs, director of the center for civic engagement and professor of political studies at Bard College.
"It brought home the importance of helping young people at a time like this," said Becker. "It's very easy to talk about how important this is, and universities often do, it's different to truly commit yourself to supporting young people in a time of crisis like this."
For many refugee students and families, their time in America is just beginning. OSU settled its last family just this week. In Arizona, Hamidi wants to make herself available as a mother-figure to any resettled students who needs her, but the emotional toll of her third exodus is still heavy on her mind and heart.
"I hope we can open up our doors and homes and communities and welcome people who are forced to leave and flee their homes, not because they wanted to but because they have to," she said.
Liann Herder can be reached at lherder@diverseeducation.com.