Kean University has partnered with the city of Orange, New Jersey; Orange Public Schools; and Oiada International for a program to strengthen relationships between young people on a global scale.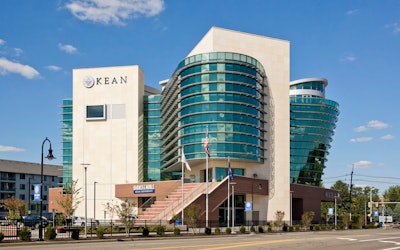 The Amistad Global Village Program – which aims to build community relationships through civic engagement and literacy through global connection – will give ninth graders at Orange Preparatory Academy the opportunity to interact with peers at the Osagyefo Leadership International School in Ghana, West Africa via videoconferencing.
"Through live face-to-face interaction with students in Ghana, Orange students will increase their appreciation of Africa, and the myths and misconceptions that still exist today will be dispelled," said Eric Jones, chief executive officer for Oiada International. "I would like to thank Mayor Warren and Kean University for their vision and dedication to the academic success and cultural empowerment of the students of Orange."
The program – set to begin on Jan. 3, 2023 – will include education about the history and contributions of African Americans and descendants of the African Diaspora.
"Kean University is committed to building a pipeline for students of all ages and from all backgrounds to pursue higher education," said Kean President Dr. Lamont O. Repollet. "Programs like this build bridges with New Jersey's communities and help accelerate learning for young people to keep them on the path to climb higher."
Dr. Sancha K. Gray, senior vice president of Kean's Entrepreneurial Education Initiatives (EEI) division, said there are plans to partner with other districts on the implementation of the program.