A report from the Council of Graduate Schools (CGS) shows international graduate applications increased for the fourth consecutive year and a shift continued in the countries applying.
The report titled, "International Graduate Applications and Enrollment: Fall 2022," details the responses from 370 institutions, which represents 48.7% of the colleges and universities that received the CGS International Graduate Admissions Survey. The survey was sent to 759 institutions, including CGS members as well as other institutions that are members of the Conference of Southern Graduate Schools, the Midwestern Association of Graduate Schools, the Northeastern Association of Graduate Schools and the Western Association of Graduate Schools.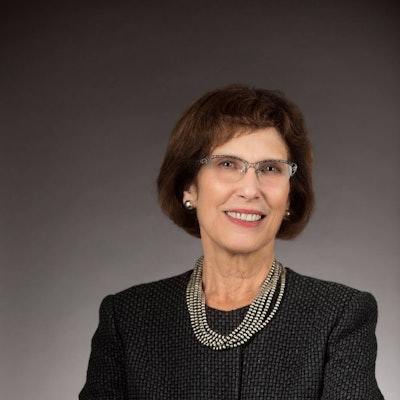 Survey data between Fall 2021 and Fall 2022 shows that there was a 26% increase in the total number of international graduate applications received by U.S. degree-granting institutions.
Dr. Suzanne T. Ortega, president of CGS, noted that this increase in international graduate students calls for institutional sensitivity to best serve these students.
"Support requires real understanding of the cultural context that helps shape the experience of students," said Ortega. "In the case of international students, this requires a sense of language proficiency and support for language proficiency. Ditto for academic writing and also real sensitivity to the financial needs, the sources of stress for students and creating an environment that is welcoming."
Another key point in the report is the shift in countries applying. Since Fall 2020, there was a surge in applications and enrollments from India and countries in Sub-Saharan Africa. Graduate applications from China, the country from which there has consistently been high demand, has decreased two years in a row.
"We know for certain that the most rapidly growing countries in the world are in Sub-Saharan Africa," said Ortega. "We know that over the last decade there has been a growing middle class, particularly in Nigeria and Ghana, and we know that despite the national governments in those places having interest in building additional post-secondary education institutions, there is not sufficient capacity to meet demand currently."
With regard to the decline in Chinese graduate students, the report noted, "Increasing competition from Chinese institutions of higher learning and the growing geopolitical tension between China and the United States may be contributing to this trend."
Dr. Stephen Ferst, executive director of the Center for Global Engagement at the College of Staten Island (CSI, part of the City University of New York), said he is seeing the trends detailed in the report, including an uptick in applications from India. CSI has 24 master's and three doctoral programs as well as several advanced certificate programs.
"As international offices and as campuses we have to learn to adapt to new populations all the time," said Ferst. "Those needs are to meet the students where they are in terms of workforce development, their cultural background and their educational preparation. To be more specific, many of our students from Africa who are looking for graduate degrees are certainly highly focused on employment and are highly focused on networking."
The report shows applicants from India have been more focused on master's degree and certificate programs rather than doctoral programs. The largest growth areas across all countries are biological and agricultural sciences and mathematical and computer sciences, although the arts and humanities, business and education also show growth.
The report data shows that as the pandemic subsided there has been a decrease in the desire for remote-only graduate programs. From Fall 2020 to Fall 2022, first-time enrollment for master's and certificate programs that are remote-only decreased from 5,183 to 2,457. Concurrently, enrollment in master's and certificate programs that have a blend of in-person, hybrid and remote modalities increased from nearly 17,000 in Fall 2020 to more than 52,000 in Fall 2022. Ortega said the mix provides flexibility while also providing the development of networks and community that face-to-face programs more readily provide.
Ferst noted that the CSI graduate students from Sub-Saharan Africa place a priority on ensuring that they have a student network and a faculty mentor network, which he said is a slight shift from previous international students.
"Many of our international students in the past have been often more content to hunker down in the lab," said Ferst. "We may not have seen them as building their human capital networks as much, but I do find our African students are in my office asking for that."
Ortega said she hopes institutions and researchers use this data. First and most important is developing student support systems. "Second, I hope that U.S. universities will be more thoughtful in the attention they give to recruiting students from Sub-Saharan Africa," she said.
Even during the height of the pandemic, Ferst said CSI saw an uptick in interest and applications from international graduate students. As the pandemic has waned, there has been an uptick in enrollments. While graduate students do want hybrid and in-person models, he has seen some want to take one or two online courses before coming to the U.S., testing the waters and containing expenses. Once they are certain, they are ready to come to campus.
"It's all about the experience," he said.