After two decades, Morris Brown College (MBC) can again enroll and educate international students with the F-1 visa.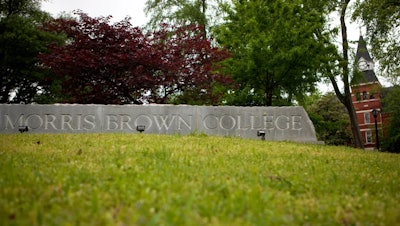 "International students can now pursue their education at Morris Brown College, which happens to be one of the most affordable colleges in the entire state of Georgia, and the most affordable HBCU in Atlanta with a tuition fee of $4,250.00 per semester," said MBC President Dr. Kevin James. "We will promptly begin recruiting students from the Bahamas, the continent of Africa, and various other locations worldwide."
Per the F-1 visa, international students must enroll as full-time students; demonstrate English proficiency or be enrolled in English skills courses; provide proof of sufficient financial resources; and possess ties to their home country that indicate intention to return after completing their education.
In late April, MBC received full accreditation from the Transnational Association of Christian Colleges and Schools (TRACS).