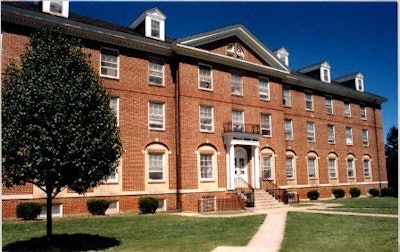 Just six months ago, a planned merger between two HBCUs — one sound and the other teetering on closure — appeared promising and innovative. But this week, officials at St. Paul's College in Lawrenceville, Va. say they learned that there would not be a deal after all or a rescue for their 125-year old institution.
Last November, St. Augustine's University in Raleigh, N.C. announced that it was stepping up to support struggling St. Paul's and proposed acquiring the college, which has been mired in debt and working to regain its accreditation. But "after careful due diligence and much deliberation, Saint Augustine's University has decided that to pursue the acquisition is not a fiscally responsible option," said St. Augustine's President Diane Boardley Suber.
The proposal had called for St. Augustine's to assume operations at Saint Paul's while it explored the feasibility of acquiring the Saint Paul's campus as a branch of St. Augustine's. Both institutions are affiliated with the Episcopal Church.
Apparently, this week, the news blindsided St. Paul's officials.
"The Board of Trustees and Administration of Saint Paul's College were surprised after receiving the correspondence from Saint Augustine's University on last week," wrote acting President Oliver W. Spencer Jr., Ph.D., in a May 13 statement.
"We had anticipated that, as a result of all our discussions and planning, we would be moving forward with the possible merger/acquisition process," added Spencer. But even with an uncertain future and without a deal in hand, St. Paul's went forward with its May 11 commencement for fewer than 100 graduates and its annual celebration of Alumni Day earlier in the week.
There is no sign yet that St. Paul's has given up the fight even with a May 31 deadline looming. On its homepage, the college pleads for help in raising $608,500 by that date. In the same space on the website, the college also lets visitors know that it is still on a mission: "The Time is Now: Together We Can Open the Doors to the Future."
In a prepared statement, Suber called the University's decision not to pursue the proposed merger "very difficult."
"We explored several options in an effort to make the acquisition viable," Suber added. "However, we concluded that the acquisition of Saint Paul's College, at this time, would significantly challenge the fiscal stability of St. Augustine's University."
According to Spencer, St. Augustine's board of trustees agreed to permit officials at Saint Paul's to make a presentation on May 31 in an effort to sway the board to reverse its decision not to proceed with the acquisition. In the meantime, he said, "the Board of Trustees of Saint Paul's College will continue to pursue all options available including continuing discussions with the Saint Augustine's University Board of Trustees."