Just in time for Martin Luther King Jr. Day, Donald Trump has a message for all Americans. The presidential candidate, who was unnamed in criticism in President Obama's State of the Union and then implied as an "angry voice" in the official Republican response, turned his attention to civil rights on the ABC Sunday show This Week.
Host George Stephanopoulos asked Trump this question: "Martin Luther King Day this week, what do you say to Americans, African-Americans especially, who believe his dream has not been achieved in this country?"
There was no hesitancy from Trump.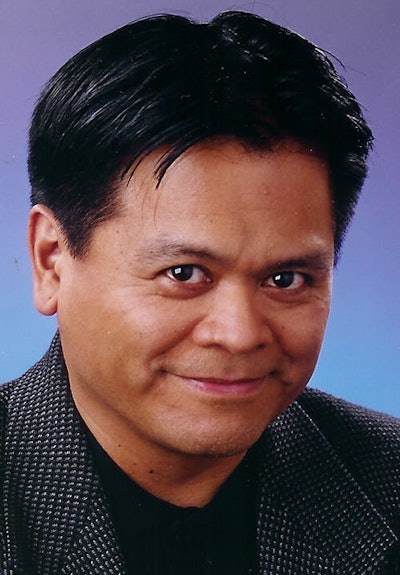 "Oh, I agree with that and especially under President Obama," Trump said. "We have an African-American president and the Black youth, the African-American youth, has essentially, almost never done worse.
"You look at the unemployment in the '50s, you look at African-American people that are 30 and 35 and 40 at the height of their strength and lives, and they're doing horribly. President Obama, an African-American, has done a terrible job for African-Americans.
"Donald Trump will do a great job for African-Americans. I'll bring back jobs to this country from China and many other places. And I'll have people work and make a great living. I will be great for African-Americans."
Obviously, a self-serving campaign interview in which Stephanopoulos didn't challenge him and the candidate was allowed to heave criticism on the president.
If you saw the State of the Union, you know Obama tended to downplay his accomplishments. Remember Wall Street in 2009 when Obama took over. There was a sense of impending doom. More than 14 million new jobs later, unemployment cut in half and the country is better off. And that means African-Americans.
Back then, we just didn't trusts banks.
Now, after 9/11, we don't trust each other, especially people different than us.
And that's Trump's real blind spot ― diversity.
You can't just comb it over.
Trump's company is privately held, and most private companies deal with diversity as an afterthought.
They "get around to it," if they feel it, if they do at all. Public companies have some accountability to the public and shareholders that go beyond dollars and sense.
It's one of the reasons business and politics don't necessarily mix.
Last year, CNN/Money analyzed how many jobs Trump may be responsible for. Based on an analysis by Privco, which tracks privately held companies, the estimate was around 34,000.
But that's mostly at the bottom ranks.
CNN pointed out Ricardo Ara, the 24-year-old who works in the Koi Soho restaurant in the Trump SoHo Hotel. But Ara is an illegal immigrant from Mexico who has the right to work at the restaurant in Trump's hotel because of Deferred Action for Childhood Arrivals, a program Trump wants to end.
For Ara, Trump wants to build a wall.
But is he building a wall between successful African-Americans and Latinos? Or just driving a wedge between us all?
How about jobs further up the food chain?
With more than a generation of increasing opportunities for people of color in higher ed, how many people of color with Wharton degrees has Trump, a Wharton alum, given a chance? How about people of color from anywhere?
A quick online glance at The Trump Organization LLC's very top execs shows no apparent people of color.
Based upon the things he says about the highest-achieving African-American ever in American politics, I would doubt The Donald would be as great for people of color in general, and African-Americans in particular, as he thinks.
Better had he just said, "Happy MLK Day."
And the dream continues.
Emil Guillermo is an award-winning journalist and commentator who writes at https://www.aaldef.org/blog/.