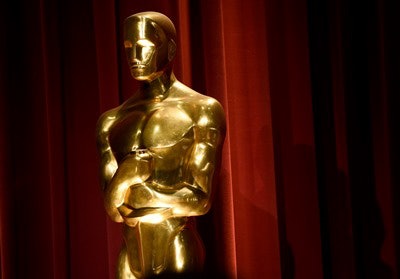 In a broad sense, what the Academy of Motion Picture Arts and Sciences has done is apply a little "affirmative action" in its quest for diversity.
But whatever it did may simply be a Band-Aid. It may even be placed on the wrong end of the process. The changes expand the Academy membership, and that's good. But it certainly doesn't do much to assure more Oscar nominees or Oscar winners.
On Friday, the Academy said it would establish new goals to increase the number of women to 48 percent and people of color to 14 percent by 2020.
That sort of thing always raises a red flag only because it uses number goals. And those of us who follow affirmative action battles in the high court know that numbers can lead to quotas.
And quotas are verboten.
In general though, diversity is great for membership. It just won't do anything to push producers to greenlight more diverse projects or to hire more people of color in the first place.
It also only assumes there will be more hiring and work for people of color in Hollywood. That's a big assumption.
The Academy would also add three new seats to its 51-person board of governors. The new seats will be handpicked by the president, who this time around happens to be Cheryl Boone Isaacs, an African-American. Immediately, it also plans to add new members to executive and decision making committees.
That's great too. But it's a little like making sure Cheryl Boone Isaacs isn't alone at the party. Great. But again, it doesn't assure more nominees or winners.
The last change might.
The Academy will change the rules for voting status. Ten years will be the max, renewed only if one is active within the current decade. Lifetime status will be given to winners or nominees, or those active after three terms. Non-qualifying members will be placed in emeritus status and enjoy some privileges, just not voting privileges.
This is akin to making sure, if you have an all-White jury, you at least have an all-White jury who are current enough with pop culture to know that one retires to Florida, one dances to the rapper Flo Rida.
But weeding out the old smacks of real reverse discrimination. And already, one member, Milton Justice, an Oscar winner for a 1986 documentary, "Down and Out in America," has criticized the move as ageist, in an industry known to not readily hire even prominent older members.
Justice also said the Academy's responses are "insulting to Black people."
In a letter to The Hollywood Reporter, Justice writes:
"I'm also shocked at the presumption of the president of the Academy to meet with David Oyelowo to explain to him 'what went wrong' because he wasn't nominated last year for his portrayal of Dr. Martin Luther King, Jr. in Selma. I'm sorry, but are we missing the 800-pound gorilla in the room? Maybe there weren't enough actors in the actors branch who thought he was good enough to be nominated. I'm not in the actors branch, but I certainly didn't think he was very good in the part. In fact, when I got home, I pulled up the 'I Have a Dream' speech on YouTube to show one of my young students how charismatic Dr. King was, since it certainly didn't come through in the film. And, on another note, apparently everyone is afraid to tell Ava DuVernay that it wasn't a very good film and that is why she was not nominated. It had nothing to do with her either being Black or a woman. It was badly shot—really badly shot. I kept thinking to myself, 'Why the hell is she putting the camera there?!' Having lived through the period and the march, as I assume many of the Academy members did, I felt as if all of it had been much better captured in documentaries about this period than the movie Selma.
"My question is: if there were more Black actors in the Academy, would that have assured David Oyelowo's nomination? Would it have assured more Black nominees this year? Do Black people only vote for Black people? Did I vote for Sean Penn in Milk because I'm gay?! The whole idea is both insulting to Blacks and to the Academy who presumably vote on artistic merit. Yes, Sidney Poitier broke through something, but he was remarkable in Lilies of the Field. Forest Whitaker may be one of the greatest actors alive. I teach acting—I am one of nominee Mark Ruffalo's teachers—and I show The Last King of Scotland in acting classes. His color had nothing to do with his best actor win.
"This is a rough business. And, as someone pointed out to me back when I was suffering with self-pity because I couldn't get a passion project of mine made, 'Hey… they don't call it show art.' Star Wars is number one at the box-office for the year; no nomination. Bridge of Spies is 40th. The Big Short is 50th. Spotlight is 78th. Sure, Straight Outta Compton is 18th. Oh, and Furious 7 is fifth. Go figure."
As you can see, there are no easy answers as to why, for example, "Straight Outta Compton," or "Creed"'s Ryan Coogler, or "Beast of No Nation"'s Idris Elba were not nominated.
But awards based solely on artistic merit are by nature subjective. You're up against the best of the day and the best of all time. That's how you get standards. As the Oscar losers always say, "It's just great to be nominated."
These days, people who get to act and make movies should simply say, it's great to work on great projects in the arts and in film that actually get made.
That's where we need to make sure the doors are open—on the front end, with the hiring folks at the studios and the big-time producers—and not just on the back end when it's time to hand out awards.
What we do need to remind ourselves is the talent rises, always, but in time. And if they are hired again and again to prove themselves.
And that's where the Oscars have it over college. It's not just a four-year plan.
Until then, the Oscars count because they don't. It's show biz, not real life.
But if our race progress doesn't add up here, what more in the areas where it really matters?