Dr. David H. Swinton, who has served president and CEO of Benedict College for 23 years, has announced he will retire June 30, 2017.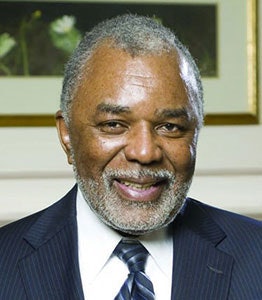 The college's board of trustees has announced that it is in the process of hiring an executive search firm to find a successor to Swinton, the 13th president of the historically Black college that was founded in 1870. Swinton has been named president emeritus by the board.
Swinton, who earned a Ph.D. in economics at Harvard University, has guided Benedict to its record enrollment of about 3,140 students. Among his other achievements, he increased the number of majors from 21 in 1994 to 30 in 2010 and restructured the college into six schools of study; he brought back football in 1995 as an intercollegiate sport after a 29-year hiatus; aggressively expanded campus acreage and implemented capital improvement projects; revived the marching band and started new golf and tennis programs.
Prior to coming to Benedict, Swinton had served as Dean of the School of Business at Jackson State University and Director of the Southern Center of Studies in Public Policy at Clark College.
"On behalf of the Benedict College Board of Trustees, we congratulate Dr. Swinton on his dedication during his 23 years of service and his transformational leadership of Benedict College," said Dr. Charlie Johnson, chairman of the trustees.