Fisk University named Kevin Rome as its 16th president on Thursday, filling the historically Black institution's executive position on a non-interim basis for the first time since September 2015.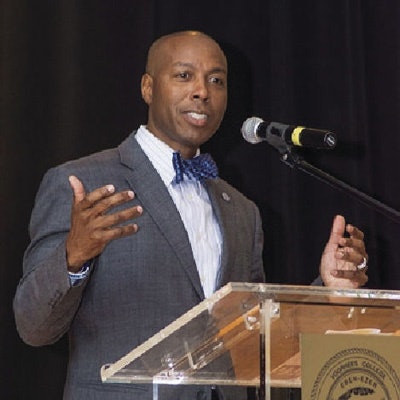 Rome currently is president of Lincoln University in Missouri and, according to a Fisk news release, Lincoln's enrollment has increased by 50 percent during his four-year tenure. He has a bachelor's degree from Morehouse University, a master's from the University of Georgia and a Ph.D. from the University of Texas.
"Fisk was looking for a transformational leader who would be able to shape our future and accelerate our growth as a leader in the liberal arts and STEM disciplines," Barbara Landers Bowles, chairperson of the Board of Trustees at Fisk, said in a news release. "We believe that Dr. Kevin Rome is that person."
Rome takes over at Fisk on July 1 and replaces Frank Sims, who has served as interim president since the 2015 resignation of H. James Williams. Fisk, a private institution In Nashville, celebrated the 150th anniversary of its founding last year.
"I am pleased to be named the 16th President of Fisk University," said Rome. "Our nation's HBCUs are facing an interesting chapter in history and I am certain Fisk will see its story of academic excellence, diversity, and integrity expand over the next 150 years."