The Department of Education announced on Friday that the annual national conference of historically Black colleges and universities scheduled for September 17-19 will be postponed.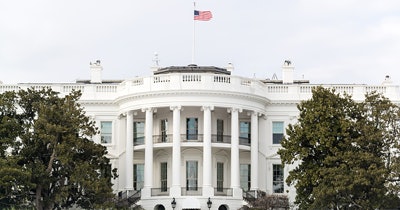 A release on Friday stated that more time was needed to better serve the conference's participants. "Responding to suggestions and feedback from many key stakeholders, the White House Initiative on Historically Black Colleges and Universities (HBCUs) will modify its planned conference to best meet the current needs of HBCUs, their students and the broader HBCU community."
For several weeks, the HBCU advocacy organizations has asked the White House Initiative on HBCUs to postpone the event. In a statement released on August 23, the United Negro College Fund (UNCF) raised concerns about the political climate following the recent violence-laden rally of White nationalists and counter-protesters in Charlottesville, Va. "At a critical time in our nation, and in the spirit of unity among our HBCUs, we believe this postponement would allow us to work together to develop a common agenda that will serve the best interests of our HBCUs, and especially our students," the statement read.
HBCU stakeholders and members of the HBCU Finance Board will meet in the White House for a "more intimate" HBCU week as an immediate alternative to the gathering that was to take place in Arlington, Va.
Moreover, the UNCF echoed concerns of other organizations regarding the vacant position of executive director for the White House Initiative on HBCUs. The August statement asked that the conference be postponed until the leadership role was filled by someone who "has the respect of the HBCU community."
The Thurgood Marshall College Fund, a nonprofit representing students at HBCUs and predominantly Black universities, expressed support for the Department of Education's decision to reschedule the event. The organization also dispelled any perceived tensions with the Department of Education and reaffirmed its commitment to working with the current administration.
"Any suggestion that we are no longer advocating for a strong relationship with the Trump Administration and Congress due to TMCF's recommendation to postpone the National HBCU Week Conference is completely false and misleading," the statement said. "TMCF will continue our substantive and positive working relationship with the entire Trump Administration."