An alumnus broke records at the University of Maryland on Wednesday when his foundation gifted the institution with $220 million dollars.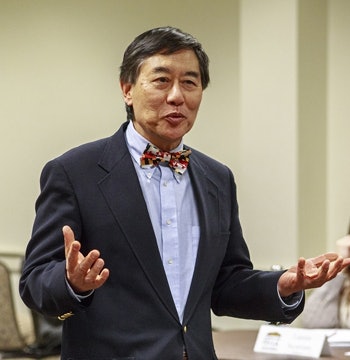 The A. James and Alice B. Clark Foundation's donation, the largest in the university's history, will fund need-based scholarships, graduate fellowships, distinguished faculty chairs and operational and capital projects, according to a university statement.
"It will transform access to, and the affordability of, a UMD education," university President Wallace D. Loh wrote in a statement. "These are core values of our land-grant heritage, and we must invest in our students for they are the future leaders of our society."
Loh described the donation, referred to as "Building Together: An Investment in Maryland," as a partnership between the public and private sectors. The funds will help launch a program that "engages the philanthropic community" and "aims to generate a $100,000,000 fund for need-based scholarships." Loh added that the money will be used to build state-of-the-art facilities and strengthen education, research and innovation.
"Without question, my dad loved the University of Maryland," said Courtney Clark Pastrick, board chair of the A. James & Alice B. Clark Foundation, according to a university release. "College Park was instrumental in educating and equipping him as an engineer and successful businessman," Pastrick added. "However, his legacy is in his community engagement and generosity. Our family and the Foundation look forward to seeing the impact of this gift in the decades to come."
A. James Clark was an engineer, businessman and philanthropist who died in 2015 at the age of 87. He was a 1950 graduate of the University of Maryland whose education was made possible by scholarships. The Associated Press reported on Wednesday that Clark hitchhiked between home and school because he could not afford room and board.
Clark, who earned most of his wealth through his construction business, has a history of investing in the University of Maryland, especially the engineering program named after him. He had made similar donations to universities across the region such as Johns Hopkins University, where he built Clark Hall, and George Washington University, where he founded the A. James Clark Engineering Scholars program.