Dr. Julie E. Wollman, president of Widener University, said that she will join the faculty of the University of Pennsylvania's Graduate School of Education as a professor of practice in higher ed when she steps down next year, The Philadelphia Inquirer reported.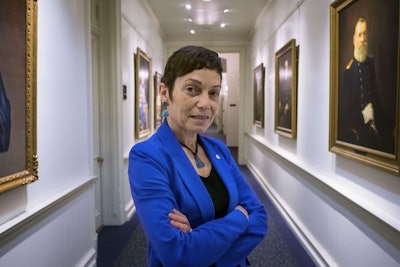 Wollman will have led Widener for six years when she leaves. She starts in her new role next July.
The last 16 months led Wollman to realize she would like to teach now – while she has energy – rather than wait.
"It's something I want to spend the last decade or two of my career doing," she said. "I'll have the opportunity to teach and mentor the next generation of senior leaders."
At Widener, Wollman started the Common Ground Initiative, appointed the school's first full-time diversity officer and offered reduced tuition to employees of the city of Chester.