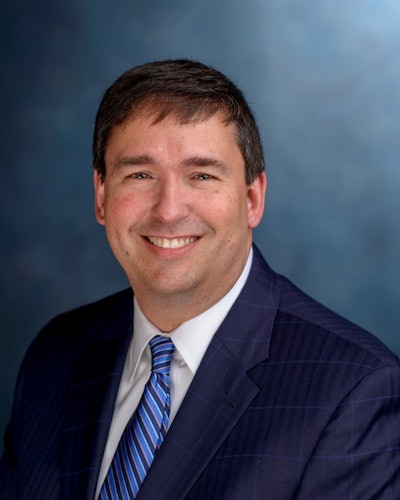 The Southern Regional Education Board (SREB), a nonprofit and nonpartisan organization focused on improving education in its 16 member states in the South, released a report outlining key issues in dual enrollment across those member states—and how each addresses them. Challenges include student access, eligibility, and cost as well as program quality, funding, and data reporting.
"Dual enrollment plays a key role first and foremost in helping students get an early start on postsecondary education opportunities," said Dr. Dale Winkler, vice president of school improvement at SREB.
Dual enrollment programs allow high school students to take college courses for credit. Recently, such programs have surged in popularity in the South. Of SREB's 16 member states, Winkler pointed out that 14 have passed dual enrollment legislation in the past three years. But even though all 16 SREB states offer dual enrollment, how these programs work and the students they reach—or leave out—can vary greatly.
"One of the things that we found in our work is that there isn't a lot of uniformity around how people are approaching funding for dual enrollment," said Dr. Stephen L. Pruitt, president of SREB.
The report noted that eight SREB states supported dual enrollment with state-level funding while the other eight member states funded such programs through other sources.
"We were also finding discrepancies within states around access and transferability as well as eligibility," said Winkler. "For instance, the western part of a state may require a student to have a certain standardized test score to participate in a program whereas the northern part of a state may only need a minimum GPA from a student and their principal's recommendation."
Among SREB states that did not have state funding for dual enrollment, Winkler added that one area in a state sometimes would find local funding for programs. Yet often an under-resourced area in the same state would not.
Dr. Julie Edmunds, program director for secondary school reform at the SERVE Center at the University of North Carolina at Greensboro, stressed that program cost is an equity issue. She and her team have been researching North Carolina's dual enrollment programs.
"If you expect students to pay the program's tuition, then the only students who will do the program will be those who can afford it," said Edmunds. "I think paying attention to cost is absolutely important. In North Carolina, students do not have to pay for tuition. I think people want to justifiably know if this is a good investment, and the evidence so far is showing that it is."
In her ongoing research, Edmunds has found that North Carolina students who participated in dual enrollment are more likely to enroll in postsecondary education and receive a credential compared to those students who did not participate in dual enrollment. She emphasized that schools need to be intentional in their outreach to all students, particularly historically underrepresented students.
"This is about getting a leg-up if you want to go onto postsecondary education," said Edmunds. "And it's also an opportunity for students to earn a postsecondary technical credential while in high school. That would help students who want to go into the workforce right after high school."
John Fink, a senior research associate at the Community College Research Center at Teachers College of Columbia University, agreed that dual enrollment can be an equity lever across the country if used intentionally. In 2017, Fink was the lead author on a national study of community college dual enrollment students that tracked former dual enrollment students into postsecondary education to show their national as well as state-by-state outcomes.
Over the past ten years, Fink noted that the number of students aged 17 or younger who have enrolled at colleges and universities has more than doubled, especially at community colleges. Yet meanwhile, community college enrollment among older adults has been declining.
"So, a really large headcount of community college enrollment is in high school dual enrollment programs," said Fink. "This change has happened somewhat quickly for higher education, and a lot of institutions have been adjusting to make dual enrollment a bigger part of their institutional strategy as well as their college access and equity strategy."
Fink added that dual enrollment numbers in the pandemic have been relatively stable despite the steep decline in community college enrollment overall amid COVID-19. From his fieldwork research with college leaders and practitioners, Fink stressed that when equity and access are at the forefront of dual enrollment programs, then they can help rather than exclude historically underrepresented students.
Back at SREB, Pruitt and Winkler said that they are continuing to work with an advisory panel to help member states improve their dual enrollment programs. That includes better understanding how some states have already been strengthening their program access and quality.
"Many of our past commissions have had an end date, but we did not put an end date on this advisory panel," said Winkler. "We want to keep working on this issue and dig deeper."
Rebecca Kelliher can be reached at [email protected]