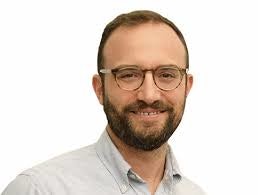 A new report from Ithaka S+R outlined how a credit transfer project at the City University of New York (CUNY) is helping to get more students across the degree finish line.
Ithaka S+R is a nonprofit organization that researches and provides consulting services to universities as well as other nonprofits.
"We've seen these big national reports on credit transfer and the challenges students face trying to get the credits they earned at one institution to count at another," said Martin Kurzweil, one of the report's authors and Ithaka S+R's program director of educational transformation. "So, we know it's a problem, but we've found the solutions have been somewhat lacking."
Kurzweil noted studies have shown that 43% of student credits nationwide are lost in a transfer because a new institution did not accept the earned credits. Research has also found that community college students who transfer to their state universities lose over 20% of their credits, or almost a whole semester. And the vast majority of students will transfer into or out of a community college.
"That means it takes more time and more money for students to graduate," said John Mullane, president of College Transfer Solutions, a research, policy advocacy, and consulting group focused on helping colleges and universities serve transfer students. "And this is an issue that directly impacts low-income students, minority students, and first-generation students because those are the students who are more likely to start at a community college."
Dr. Janet Marling said that lost credits during transfers especially harm students of historically underrepresented backgrounds. Marling is the executive director of the National Institute for the Study of Transfer Students at the University of North Georgia, where she is an associate professor of education.
"First and foremost, we know that transfer is an equity issue," she said. "Many of our students of color and low-income students start at community colleges, and if they can't find a viable pathway to a four-year degree, they're caught up in an inequitable system."
Yet getting more credits to count can make a difference. Research has shown that community college transfer students who have had most or all of their credits carried over are 2.5 times more likely to graduate compared to students who have had less than half of their credits transferred.
CUNY, the public university system in New York City, responded to this problem within its institutions with the Articulation of Credit Transfer project (ACT). Since June 2019, ACT has been helping streamline information, advising, and administrative processes for how credits from one CUNY institution transfer to another. The Ithaka report, which was produced in collaboration with several CUNY authors, detailed how ACT has been working so far.
Before ACT, the report noted that about 42% of CUNY students who transferred from Hostos Community College to Lehman College could not carry over all of their earned credits toward a Lehman degree. It was also not possible to know the number of credits that did not count toward a student's degree after transfer. That information gap stood out to Kurzweil.
"One thing we observed in working with a number of partners, including folks at CUNY, is that the process itself of evaluating transcripts was pretty opaque," he said. "There was rarely a lot of information students or even advisors and administrators could rely on to figure out what to do."
At CUNY, that black box happened because the university system's degree audit software overwrote each student's degree audit data every time that the student's record changed. Transfer students then could not track how their credits applied to their degree.
"When I'm talking to institutions, one of the first questions I ask is, 'Do you know how many credits you're accepting or rejecting from students?' And it's almost always 'No,'" said Mullane, outlining this problem in CUNY's previous software.
But as the report detailed, one success of ACT was simply creating a daily archive of degree audit data for students who transfer between CUNY institutions that participate in the ACT project.
"That archive enabled us to track how things were changing over time, so you could see the moment or day that a shift happened and look over time to find what trends were occurring," said Kurzweil. "That opened the door to a few different uses that we've since been exploring and implementing."
One such use that Kurzweil said has been particularly powerful is advisors and administrators can see in real-time when transfer students register for courses or choose a major—and whether students' transfer credits will then count towards their degrees based on those decisions. As a result, advisors can contact students more quickly to course-correct.
"They may suggest the student adopt a minor that will make more of their prior credits count towards a degree, for instance," said Kurzweil.
He noted that at Brooklyn College and Lehman College, advisors have been able to help more than 600 students over the past year get more of their transfer credits counted towards their degree.
In a couple of cases, Kurzweil added that this intervention has made a student eligible for state financial aid when they otherwise would not have been because they were previously below the state's credit requirements. The potential of ACT could have a life beyond CUNY in addressing the problem of stranded credits when students transfer.
"A lot of what we did is specific to the CUNY context, but I think there is a broader applicability to other institutions around understanding the limits of your degree audit software system and making a simple fix like storing the data differently," said Kurzweil. "In this report, we wanted to really lay out what we were doing as an example and illustration for others to consider and apply to their context."
Mullane applauded the report for identifying which CUNY credits did not transfer so as to help students.
"I'd definitely like to see more states doing a project like this," he said. "If institutions also have to publicly disclose the credits that they're accepting or rejecting, that would make a difference for students. But I think the first step is for schools to know and then report out how many credits they're letting in or not."
Marling added that bringing greater attention to transfer issues in higher education is critical.
"It's so important for people to understand that student mobility is a reality, that transfer isn't an anomaly, and that transfer students are already at your institution or preparing to come to your institution," she said. "And if you are committed to equity, then you have an obligation to help students transfer successfully."
Rebecca Kelliher can be reached at [email protected]