Scholars and educators in gender and ethnic studies are examining the increasingly negative narratives surrounding Vice President Kamala Harris with keen interest and sharp commentary.
As a politician and a woman of color, Harris has experienced both overt barbs and subtle microaggressions throughout her ascent to the vice presidency, but the recent drubbing has reached new heights, to the extent that a Politico article in December noted that despite being "a natural successor to the oldest president ever elected, she's also in trouble."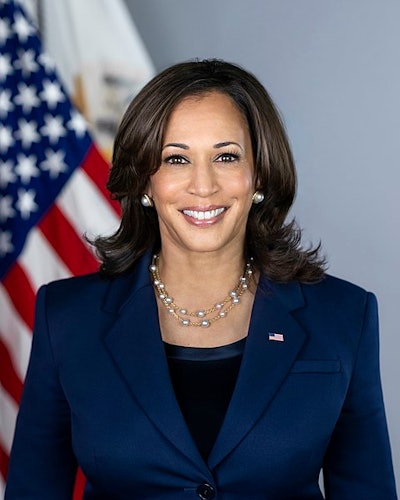 In the article, a group of political strategists offered divergent solutions to her challenges, ranging from continuing to be herself, to increasing likeability by being more authentic, to tackling a major project, to just doing her job the best she can.
Although the intense criticism is being described as a recent development, some in academia saw this coming.
"Is it surprising that the same people who rejected Hillary Clinton and who reject Alexandria Ocasio Cortez are rejecting VP Harris?" asks Dr. Kendra Hamilton, assistant professor of English and director of the Southern Studies Program at Presbyterian College. "Not at all, because it appears to be not so much about politics — all these women have quite distinct political positions and personas — as it is about gender."
In the past, Harris was subjected to public disrespect not accorded to her male counterparts. In 2017, Dr. Stephanie Norander, associate professor of communication studies at the University of North Carolina at Charlotte, wrote an article in Feminist Media Studies titled "Kamala Harris and the Interruptions Heard Around the Internet." In it, Norander describes the frequent interruptions Harris faced as she spoke during televised hearings of the U.S. Senate Intelligence Committee investigating Russian interference in the 2016 presidential election.
"During the hearings, she received much attention for being the only committee member to be interrupted not once, but twice, during her allotted witness questioning time. On June 7, she was interrupted by committee Chairman Richard Burr and Senator John McCain while questioning Deputy Attorney General Rod Rosenstein. Burr, together with McCain, again interrupted Harris on June 13 during her questioning of Attorney General Jeffrey Sessions," Norander wrote. "Mainstream and social media took swift notice of these events, primarily speculating about why Harris was the only one to receive such treatment."
Norander examined media coverage of the incidents, noting that progressives framed the interruptions as a product of gender imbalance but tended to ignore or minimize the influence of race. Now, years later, Vice President Harris is still being "interrupted" in a sense, and feminist scholars are taking notice.
A heightened level of vitriol
Hamilton suggests that a portion of the current criticism is spillover from pre-nomination negative chatter among some Black activists who questioned her positions on criminal justice and related issues.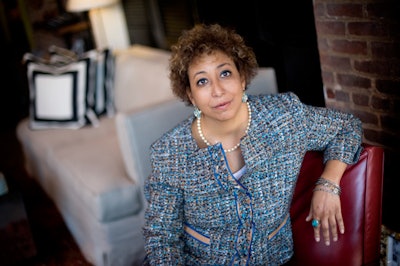 But the volume and scale of the anti-Harris narratives have broadened to include staff changes in her office and low poll ratings, possibly fueled by the ongoing negative reports.
"Since she has been in the position [of vice president], we have seen a level of vitriol and targeting that you have never seen with male vice presidents, period," Hamilton says. "The notion that there's staff turnover — this is routine after the transition in any administration."
Hamilton adds that "usually nobody cares about what's going on in the vice president's office." She believes Harris' critics within the Democratic Party "are trying to preemptively destroy her reputation. They don't want her to be the standard bearer for the Democratic Party."
However, Hamilton, who describes herself as a Harris supporter, says the attacks are not going unchallenged. "In the online community there is giant pushback from the K-hive — the people who defend Kamala Harris from online attacks. The K-hive comes out online and swarms everyone."
She says the pushback has been so overwhelming at times that some critics have taken down their comments and retreated from the discussions.
Dr. Julianne Malveaux, dean of the college of ethnic studies at California State Los Angeles, also decries what she calls the "unreasonable scrutiny" of Harris.
"When have we seen that kind of scrutiny … on a man?" she asks. Malveaux points out that the position of vice president doesn't come with autonomy. President Biden assigned Harris to the Southern border migration issue, which resulted in her being pummeled by not only Republicans but members of her own party.
"People need to be reminded that the vice president works at the direction and the discretion of the president," Malveaux says. "She can't just go off and do what she wants to do."
'The country is going backward'
Dr. Angela Hattery, professor of women and gender studies and co-director of the Center for the Study & Prevention of Gender-Based Violence at the University of Delaware, touts Harris' extensive attributes and qualifications for both the vice presidency and presidency. But, because of the barrage of attacks, she says, "The future is bleak" for Harris, in terms of her political goals.
"Will it end her political career? I don't know, but I think it's possible. … Partly I think that Obama was too much for white America and the brakes have been put on that for a good long time — it's sad but I think that might be the case." Hattery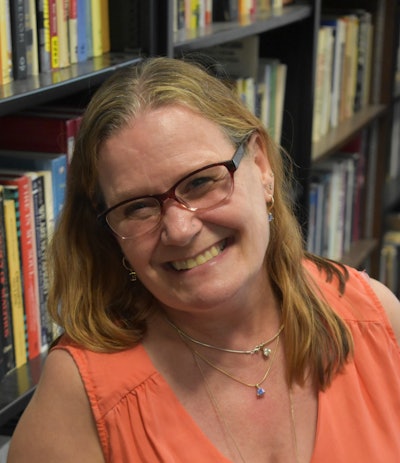 adds, "I'm definitely saying the country is going backward."
She reels off a list of examples of the negative momentum toward progress, including the backsliding on reproductive justice and the Roe v. Wade decision being in peril, voting rights being rolled back in several states, and the fact that "schools are as segregated as they were in 1954."
Hattery says Harris' rise to the vice presidency may be another example. "Every time there has been a gain, whether it's a civil rights gain, a women's rights gain or a gay rights gain, those rights have been eroded."
"I'm an optimist in my personal life, but I'm a pessimist in terms of these structural systems," Hattery says, noting that Harris "can't be the type of Black woman that white America wants her to be and also be the vice president. They're just not compatible. The very thing that white people would want her to do would make her unqualified for the job."
A November 19 article in the Los Angeles Times queried several Democratic politicians and campaign strategists about Harris' prospects for the future. There were mainly polite comments about Harris being one of a number of qualified potential nominees (at the time, Biden had not said he intended to seek re-election) and an anonymous "operative" saying there was concern that she didn't have the skills for the battle ahead.
Malveaux, like Hamilton, believes the pro-Harris forces are formidable. She says an informal network of Black women is fiercely protective of Harris and speaks out often in her defense, reminiscent of the way Black women rallied around Anita Hill. Malveaux says that while "there are some things [Harris] might have handled differently, I think she has been subjected to unfair criticism, adding, "That girl has tough skin. This stuff is not going to get under her skin and it's not going to deter her. I say, just do the work, sister. Just do the work."
This article originally appeared in the February 3, 2022 edition of Diverse. Read it here.