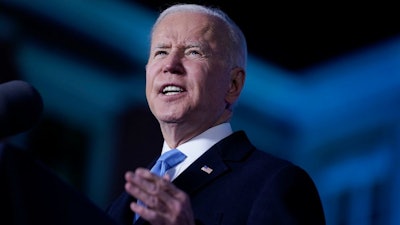 On Monday, President Biden proposed a $5.8 trillion budget for fiscal year 2023 that included more higher education spending, such as a boost in the maximum Pell Grant.
Yet Congress, which holds the government's purse strings, will make the final call as the midterm elections loom.
"Federal budgets are an expression of values," said U.S. Secretary of Education Dr. Miguel A. Cardona in response to Biden's budget request. "This proposal reflects the Biden-Harris Administration's deep belief in the importance of education and the success and wellbeing of our nation's students."
With the rising costs of college and steep inflation, many advocates have long pushed to double the Pell Grant maximum to support low- and moderate-income students. Biden's budget would raise that maximum by $2,175 over the 2021-2022 award year to $8,670 for the 2023-2024 award year. The administration stressed that this would be one step toward doubling Pell by 2029.
"This would be a substantial down payment on the president's promise to double the maximum Pell Grant, a proven and effective program which helps roughly seven million moderate- and low-income students gain access to postsecondary education each year," said Dr. Ted Mitchell, president of the American Council on Education (ACE), a higher education advocacy group, in response to the budget. "And it recognizes the singular importance of HBCUs, TCUs, HSIs, and other minority-serving institutions and the need to correct existing inequities in higher education."
That's because the proposed budget also included $450 million to bolster research and development at Historically Black Colleges and Universities (HBCUs), Minority-Serving Institutions (MSIs), and Tribally Controlled Colleges and Universities (TCCUs). In addition, Biden's budget called for a $282 million increase over 2021 levels to strengthen the institutional capacity of HBCUs, TCCUs, MSIs, and other under-resourced institutions.
Responding to the needs of student parents, the budget also requested $95 million to provide affordable childcare for low-income student parents via the Child Care Access Means Parents in School (CCAMPIS) program.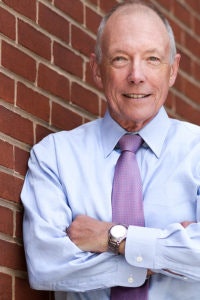 While Mitchell at ACE praised such moves, he voiced concerns that the administration has proposed cutting student aid programs, such as Federal Work-Study.
"ACE and the higher education community will be working with Congress and the administration to show why further increases in those programs are necessary and represent wise investments in the nation's human capital," said Mitchell.
The budget proposal notably did not include the free community college plan from Biden's Build Back Better bill, which stalled in Congress last year. Yet when asked about this absence at a Monday briefing on the budget, the U.S. Under Secretary of Education, James Kvaal, stressed that the plan is still of importance to the administration.
"It is a high priority for the First Lady, and it is a high priority for the President," said Kvaal, who noted that conversations in Congress are ongoing on the issue. "I think you can count on the administration continuing to be strong supporters of free community college."
Randi Weingarten, president of the American Federation of Teachers (AFT), one of the largest teacher's labor unions in the country, applauded not only the budget's education items but a new tax on the wealthiest of Americans.
According to the proposed budget, households worth more than $100 million would be required to pay a tax rate of at least 20% on their income as well as on unrealized gains in the value of their liquid assets, including stocks and bonds.
"Importantly, the budget also helps create a more fair and just economic system that rewards work, not wealth, by creating a 'billionaire minimum income tax' so that the very wealthiest Americans no longer pay a tax rate lower than teachers and nurses," said Weingarten in a statement. "We look forward to working with Congress to secure these important investments in a final budget later this year."
Biden's proposal also set aside billions to invest in police departments and the military, largely in response to the Russian invasion of Ukraine.
But the question remains if Biden's budget will win Congressional approval as Democrats hold a slim majority with unclear midterm election prospects. For instance, Senator Bernie Sanders (I-Vt), chairman of the Senate Budget Committee, argued tackling the American wealth gap should be a greater priority than spending more on defense.
"At a time when corporations are making obscene profits by charging outrageously high prices for gas, food and rent, we need a budget that takes on the unprecedented corporate greed that is taking place in America today by enacting a windfall profits tax and preventing corporations from ripping off working families," said Sanders. "At a time when we are already spending more on the military than the next 11 countries combined, no we do not need a massive increase in the defense budget."
The Senate Budget Committee will hold a hearing on Wednesday to begin reviewing the President's budget proposal.
Rebecca Kelliher can be reached at rkelliher@diverseeducation.com