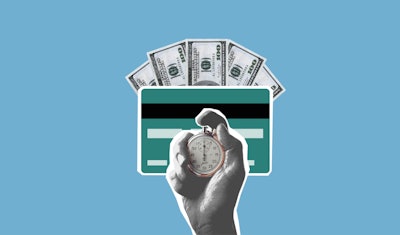 The U.S. Department of Education (ED) last week announced a four-month extension on the federal student loan repayment pause in the pandemic. But to many advocates and experts, one slim line in ED's press release stood out: borrowers who were in default pre-pause would get a "fresh start" to "reenter repayment in good standing."
The question is, what happens next?
"Moving tens of millions of borrowers from one status to another is incredibly taxing on a system that is already broken in a lot of ways, and this fresh start program adds another piece of complexity to that puzzle," said Sarah Sattelmeyer, project director for education, opportunity, and mobility in the Higher Education Initiative at New America, a think tank. "To be clear, this is a very positive piece of complexity. This is a really important step forward. But it matters to get it right."
For months, advocates like Sattelmeyer have called on ED to make such a move, citing how the punitive default system can shove people in poverty into deeper distress. Borrowers in default can have their wages garnished, tax refunds seized, and, for older people, money taken out of their Social Security checks while struggling to survive. Many also have families.
"That's all social safety net money that is supposed to lift people up who are in poverty," said Abby Shafroth, staff attorney at the National Consumer Law Center, a nonprofit that specializes in consumer issues on behalf of low-income people. "If this fresh start action hadn't been announced, then it meant that roughly eight million borrowers with loans in default who had been protected from that collection system would once again be thrown into that system—and once again faced with these measures that push them further into poverty."
Experts point out that the default rate is particularly high for students who drop out of a for-profit college. These borrowers are also disproportionately Black and Pell Grant-eligible, hailing from low-income households.
But as Sattelmeyer noted, if this fresh start is not done right, borrowers once in default could end up falling back into default.
"First of all, I don't have any idea how this is going to work," said Scott Buchanan, executive director of the Student Loan Servicing Alliance (SLSA), a nonprofit trade association focused on student loan servicers. "The department has not provided detail or guidance about what they really mean about that statement. Will all defaulted loans be eligible? Or only those in the last five years? We don't know."
Buchanan added that ED would assign borrowers in default a loan servicer. ED has not yet given a timeline or additional details on this program, four months before the repayment pause is supposed to lift.
"The department had been exploring this for months, but I was surprised they moved forward with it because, for one, it's pretty clear there isn't a well-articulated plan about how it will work," he said. "Normally, with a big plan like that, it's a good idea to figure out how it's going to work - and can it work - before you announce that you're going to do it. That caught me off guard."
Buchanan stressed that one of the biggest challenges for servicers once repayment restarts, regardless of whether someone was in default, will be contacting the borrowers more than two years since the pause began. He encouraged borrowers to make sure right away that their loan servicer has their updated email and mailing addresses.
Yet doing so may be a much larger problem for borrowers in default.
A January 2022 report from the Government Accountability Office found that ED is missing about a quarter of defaulted borrowers' email addresses.
"We want to make sure that they're not setting people up for failure," said Michele Streeter, associate director of policy and advocacy at The Institute for College Access & Success, a think tank. "We don't want to just throw someone back into repayment to go into default again. And if those borrowers aren't being reached, then they can't enroll in the right repayment plans for them."
Streeter added that income-driven repayment (IDR) plans could be a lifeline for these borrowers. Monthly payments could be as low as $0. But borrowers need to know about those plans in the first place.
"We don't want to keep cycling people through the default system, and I would say that most of these borrowers should probably just be cut loose," said Streeter.
Shafroth pointed to another issue. Many of the borrowers she has worked with who have had federal student loans in default were eligible for student loan cancellation—but were not aware.
"Either they were part of a school that has closed or the school lied to them about their job placement rates or they were recruited when they didn't even have a high school diploma," she said. "Unfortunately, those borrowers had never heard about these loan cancellation opportunities before.'
To make this fresh start work, she said that ED should incentivize loan servicers to screen borrowers who may be eligible for loan cancellation.
"What I would hope is that the department makes these loan cancellations more accessible and automatic," said Shafroth. "That way it's on the department to identify borrowers who are eligible rather than on the borrowers. I would love to see the department cancel as many loans as possible rather than putting them back in repayment at all."
Rebecca Kelliher can be reached at rkelliher@diverseeducation.com.