Dr. Radenka Maric has been appointed the next president of the University of Connecticut, making her the school's second female president.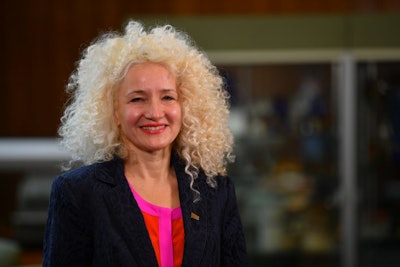 Maric, former UConn vice president for research, innovation, and entrepreneurship, has been the school's interim president since Feb. 1. She is UConn's Board of Trustees Distinguished Professor and the Connecticut Clean Energy Fund Professor of Sustainable Energy in the Department of Chemical & Biomolecular Engineering and Department of Materials Science and Engineering.
She is also an elected member of the Connecticut Academy of Science and Engineering and a Fellow of the American Association for the Advancement of Science.
"Our society badly needs an innovative workforce to address pressing issues in areas such as public health, climate change, and social justice," Maric said. "We provide the best and most transformative education to our students by giving them opportunities in financial literacy, entrepreneurship, innovation, and more to help them tackle those challenges.
"However, attaining a college degree has also never been more expensive. We must always strive to provide the highest quality education at the greatest value for students and families."
Maric holds a bachelor's degree from the University of Belgrade in Serbia, and a master's and Ph.D. in materials science and energy from Kyoto University.