On Monday, the U.S. Department of Education launched its application for student loan forgiveness, allowing an estimated 27 million borrowers to seek debt relief. Individual borrowers making under $125,000 or families making under $250,000 can apply for a $10,000 reduction in their loan bills. Pell Grant recipients can receive $20,000.
"This is a huge step," said Dr. Dominique Baker, an associate professor of education policy and leadership at Southern Methodist University. "This is a significant part of acknowledging the ways that the student loan system has done a disservice to borrowers."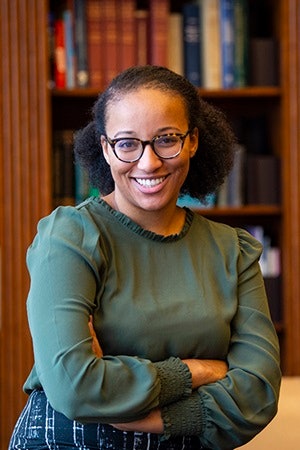 The application process is designed to be straightforward. A press release from the White House Office of Political Strategy and Outreach claimed that the application could be filled out in less than five minutes. It doesn't require a Federal Student Aid ID or the uploading of any documents. Applicants need only to fill in their full name, social security number, phone number and email. The application is available in English and Spanish, as well as in desktop and mobile formats.
According to Baker, simple and accessible is exactly how the form should be.
"It conforms to the best practices of what we would hope an application does for government benefits," she said. "It's relatively short. It's all information that is generally at the person's fingertips, in their head already. The amount of time and energy that someone has to put into completing it has been reduced as much as possible."
Based on the crashes and glitches associated with the launches of other high-profile government websites, such as 2013's Obamacare sign-up website and this year's COVID-19 test website, borrowers could be forgiven for being skeptical of the new application.
"I was kind of expecting it to be pretty similar to [the Obamacare sign-up] but it was kind of the opposite," said Melissa Larson, a borrower who has debt from her time at Macalester College. "It was shockingly easy."
"I ended up just filling it out from my phone," said Larson. "I was on Instagram or something and someone I follow posted a link to the application, so I went there. It took like two seconds. There was no crashing. My confirmation email came right away."
Ben Wisniewski, a borrower who has debt from his time at University of Hawaii Law School, had a similarly easy time when he used the beta version of the application this past weekend.
"I had zero problems with it," he said. "The form was mercifully short. I think I was able to fill it out in like 10 minutes even after paranoid double-checking. I think they did an A+ job."
The Biden administration said that twelve million borrowers have completed the application as of Monday.
However, one group of students has reported trouble. On several social media platforms, people who described themselves as Americans living abroad wrote that they could not access the application.
Eric Jackson, an American living in Panama who has debt from his time at Detroit College of Law, described himself as "annoyed, not surprised."
"I think it was a blunder that had not been thought about," he said. "Or maybe they were afraid of a flood of fraud spam. But there are ways to deal with that."
The application website notes that a paper version of the application will be available soon and that borrowers can apply for relief through the end of 2023. The Department of Education did not respond to a request for comment by press time.
The application's release is also politically significant, according to Dr. Robert Kelchen, head of the Department of Educational Leadership and Policy Studies at the University of Tennessee, Knoxville.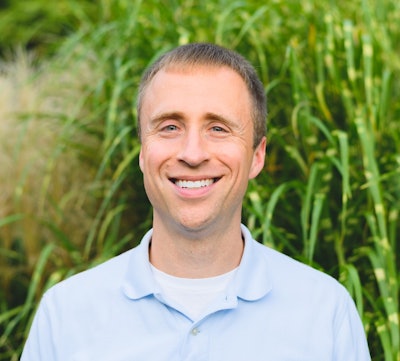 "It's in advance of the midterm elections and it's in advance of some of the lawsuits that are coming up," said Kelchen. "The Department of Education has promised they won't start forgiving debt until at least October 23rd. I think they would very much like to start forgiving debt before the midterms if courts allow them to do so."
The release of the application also serves a political purpose in the event that lawsuits against debt forgiveness stymie the program.
"It makes debt forgiveness more real, more salient, if people have filled out an application for it," said Kelchen. "If there is a successful lawsuit against debt forgiveness, the Biden administration is hoping that those borrowers will then go out and blame Republicans."
Despite the threats to the program, Larson's experience with the application has made her more confident that she and others can receive financial relief.
"The fact that it was easily accessible on a phone made me hopeful that everything's going to be smooth," she said. "I've noticed a lot of the people in communities that I follow on social have been posting about this a lot. I hope the ease makes it so everyone actually does it."
Baker agreed.
"I'm hopeful," she said. "If we have to have an application, this one's pretty darn good."
Jon Edelman can be reached at JEdelman@DiverseEducation.com.