The U.S. Department of Education (ED) has announced final rules regarding predatory recruitment practices against veterans, access to Pell Grants for incarcerated students, and accountability when colleges and universities change owners.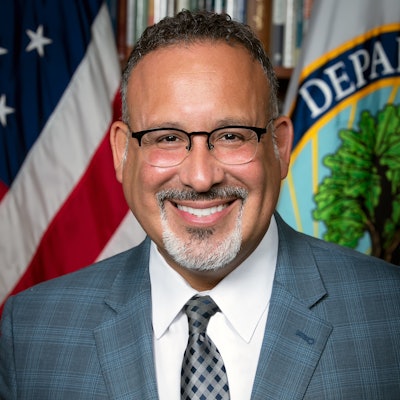 Regarding predatory practices of for-profit schools, these new regulations close loopholes in the 90/10 rule, which requires 10% of revenue of such schools come from non-federal sources.
"Veterans and their families deserve the very best education America has to offer," said U.S. Department of Veterans Affairs (VA) Secretary Denis McDonough. "It's our job at VA and across the federal government to deliver on that promise, making sure that veterans and their families not only have access to affordable education through the GI Bill – but also that they are protected from education fraud and abuse. Even though this final rule has no direct impact on GI Bill eligibility, our continued collaboration with ED to implement this critical change is paramount to our efforts to serve veterans and protect the integrity of the GI Bill."
As for those incarcerated, they will now be able to access ED's Second Chance Pell Experimental Sites initiative and "Fresh Start" initiative, helping them financially on their educational pursuits.
Lastly, these new rules flesh out requirements and processes for changes in school ownership, including mandating that schools notify both ED and students at least 90 days prior.
"Today, we're raising the bar for oversight and accountability for colleges and career schools that prioritize profiting off federal financial aid programs over preparing students for success in the workforce," said U.S. Secretary of Education Dr. Miguel A. Cardona. "These new rules crack down on some of the most deceptive practices we see in higher education, such as predatory marketing tactics that target U.S. service members and veterans, and changes in ownership designed to evade accountability to taxpayers. I'm also proud that starting July 1, 2023, incarcerated students will have access to federal Pell Grants to enroll in high-quality prison education programs that we know reduce their risk of returning to prison and prepare these individuals to lead productive and meaningful lives in their communities."