The American Association of State Colleges and Universities' (AASCU) is receiving new faces on its Board of Directors.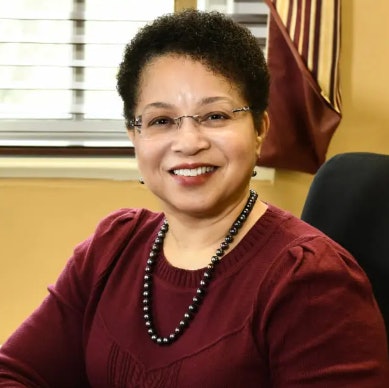 Dr. Heidi M. Anderson, president of the University of Maryland Eastern Shore (UMES), has become the association's new chair. She has served on the board since 2020 and chairs AASCU's Council of State Representatives.
She holds a B.S. in pharmacy, an M.S. in education, and a Ph.D. in pharmacy administration from Purdue University.
Dr. Ronald S. Rochon, president of the University of Southern Indiana, was appointed chair-elect of the board, with his term as chair beginning in 2024. He is currently on the Executive Committee and chairs the Millennium Leadership Initiative Executive Steering Committee.
Additionally, six new presidents were elected to the board, including Dr. Erika D. Beck, president of California State University, Northridge; Dr. Andrew Feinstein, president of University of Northern Colorado; Dr. Gloria J. Gibson, president of Northeastern Illinois University; Dr. Mark A. Nook, president of University of Northern Iowa; Dr. Kirk A. Nooks, president of Gordon State College (GA); and Dr. Daniel A. Wubah, president of Millersville University (PA)