Dr. Kristina M. Johnson, president of The Ohio State University (OSU), will be stepping down, The Columbus Dispatch reported. Her last day as OSU president is expected to be at the end of the school year shortly after spring commencement, which is set for May 7.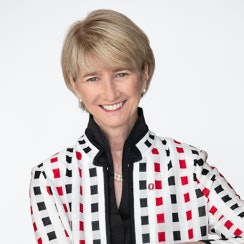 "I'm saddened by the circumstances," Johnson said. "My record of accomplishment at Ohio State speaks for itself, and I made the difficult decision to step down."
Johnson confirmed the move Nov. 28. OSU's Board of Trustees asked Johnson to resign following an outside firm's review into concerns about her from staff, sources in the administration said.
The nature of the concerns and details of the review remain unclear, with OSU spokesman Ben Johnson saying there was no investigation into the president. Rather, an outside consultant was called in to help the board with her annual performance review.
"The board was aware of President Johnson's intent to leave the university [in] advance of the November board meeting and therefore an annual review was not completed," Ben Johnson said.
Kristina Johnson will be leaving approximately 2.5 years into her five-year contract, making her tenure as OSU president the second-shortest.
"Since I arrived at The Ohio State University in August of 2020, we have been able to achieve so much, on so many different fronts, despite considerable adversity including the COVID-19 pandemic," Johnson wrote in a statement. "I am very proud of all that we have accomplished together. It's been a privilege to serve this incredible university, and I have been honored to work as part of this brilliant, dedicated and passionate community."
The OSU Board of Trustees conducts an annual review of the university's president each fiscal year, which runs July to June, The Dispatch reported. But no such review took place for Johnson in November. Instead, trustees met for nearly two hours in executive session before discussing other personnel actions.