Several New Jersey public colleges and research universities can apply for mental health services funding from the state, NorthJersey.com reported. The funds will come from the $15 million allocated for mental health services by the state.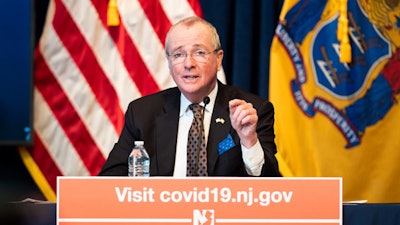 This comes amid rising suicide and depression among students. State agencies and the Centers for Disease Control and Prevention spoke of a mental health emergency among youth and schoolchildren in 2020, citing steadily rising rates of suicide from 2010-2020.
"I believe every school, hospital and private therapist out there did [see an uptick]. Our first semester back on campus [fall 2021], we had a 30% increase in first-time personal counseling appointments," said Dr. Jennifer Migliorino-Reyes, assistant vice president of student affairs at Bergen Community College.
The funding – to be awarded based on enrollment and a flat dollar value that accounts for the college's share of enrollment in its sector – is from the American Rescue Plan, said NJ Gov. Phil Murphy's administration. State community colleges, public universities, and independent colleges that get state aid are also eligible.
One looming question is that of funding misuse and whether the state has a plan to track effectiveness of these programs. Experts have called for more transparency and public input into state relief money allocations.
Another $10 million will be used to establish free statewide telehealth counseling services for college students.
The deadline to apply is Jan. 31. And an additional $21,739 is available to each school in grants for professional development.