While the U.S. waits to hear how the Supreme Court will rule in Students for Fair Admissions (SFFA) vs. Harvard College and SFFA vs University of North Carolina (UNC), higher education experts in California already know what the postsecondary world could look like without affirmative action, the consideration of race as one of many elements when deciding admission.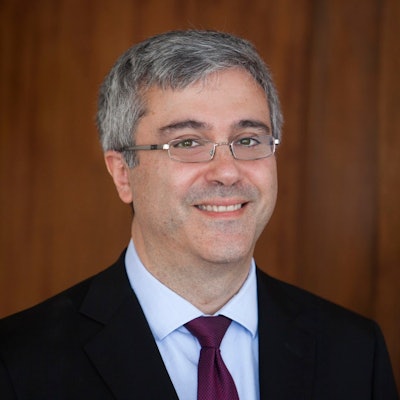 Proposition 209, passed in 1996, banned affirmative action in California. Thomas Saenz, president and general counsel of the nonprofit Mexican American Legal Defense and Educational Fund (MALDEF), said the law's passing had an immediate negative impact on the number of Black and Brown students attending the state's public flagship institution.
"The gap between representation in high school and representation in the University of California expanded further, and in the ensuing years has gotten even larger," said Saenz at a webinar hosted Wednesday night by The Campaign for College Opportunity, a coalition of business, civic, and ethnic groups from around California working together to help the next generation of students access college.
In the 26 years since proposition 209's passing, other states have enacted similar laws. Saenz said that overinterpretation of the law's restriction pulled other equitizing measures in higher education into question, like affinity groups and ethnic studies courses. The proposition had what Saenz called a "chilling effect" that prevented other, equitizing steps from being taken in higher education in the state.
The Supreme Court's upcoming decision in SFFA vs. Harvard and UNC could produce a similar chilling effect on the measures taken by federal or state governments and institutions that increase access, equity, and inclusion for underrepresented groups in higher education, experts said at the panel. Each agreed that it is vital that institutions and policymakers take steps to combat the stymying of educational equity and access practices.
"We know well-intentioned people are out there being cautious, watching the way the wind blows," said Michaele Turnage Young, senior counsel with the National Association for the Advancement of Colored People (NAACP) Legal Defense and Education Fund. "It remains important to ensure that all students have equal opportunity to get into higher education."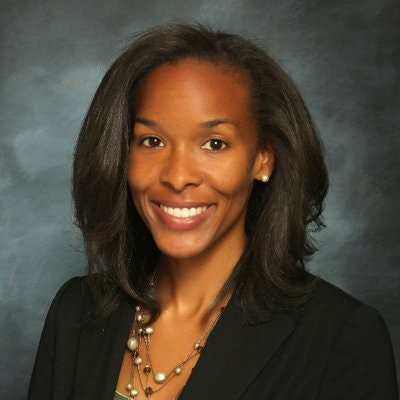 Dr. Stella Flores, an associate professor of higher education and public policy at the University of Texas at Austin, laid out the economic and social ramifications of a continued lack of equal access and opportunity for students of color across the U.S. She cited the 2020 Citigroup study that revealed an estimated $16 trillion in economic losses due to racial discrimination in jobs and employment.
"And that was just looking at the Black and white gap. If we consider Latinx and Asian Americans, that gap is much bigger," said Flores. "There are big benefits to equity. More degrees mean higher wages, a disruption to intergenerational poverty—and more than that, it's an overall community gain. It's beyond individuals—racial equity means economic development for the whole nation."
Turnage Young agreed with Flores, adding that equity in higher education not only equals economic success but the success of the U.S.'s "multiracial democracy."
David Hinojosa, director of the Educational Opportunities Project at the Lawyers' Committee for Civil Rights Under Law, and one of the lawyers who presented legal arguments before the Supreme Court defending UNC, said that despite the bleak outlook of some, he remains optimistic that the Supreme Court's decision on affirmative action won't completely eliminate race from consideration in admission. He added the ruling might narrowly change requirements or expectations for institutions when using race as one part of many holistic admission considerations. Ultimately, regardless of the ruling, Hinojosa said institutions will still have a vested interest in creating learning environments with diverse viewpoints and perspectives. Diversity as educational value is precedent previously established by Supreme Court rulings.
SFFA argued for the complete elimination of race from any part of a student's admission process, said Hinojosa, which would create problems for student essays or recommendations which mentioned a student's race. Hinojosa and his team told the court, "you can't divorce race from someone's experiences and talents."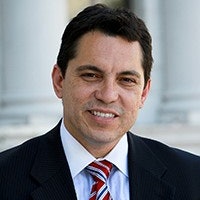 "We received questions from the justices on the consequences of race conscious admissions, is it creating divisiveness on campus?" said Hinojosa. "We were able to lift the voices of students into the argument to remind the court how affirmative action helps open the doors of opportunity, brings more integrated students together to learn together, which is wholly consistent with what Brown vs. Board of Education was arguing."
In all, Harvard uses over 100 metrics to decide on its admissions, and UNC uses roughly 40, Turnage Young said. Race is just one of those elements of consideration.
Dr. Estela Mara Bensimon, professor emerita of higher education at the University of Southern California Rossier School of Education, said it was worth considering just how many of those factors of consideration are based on standards that favor whiteness. A thorough review of all admissions processes to ensure equal access and opportunity is necessary, she said, regardless of how the Supreme Court rules.
Liann Herder can be reached at lherder@diverseeducation.com.