Dr. Matthew P. vandenBerg will become president of Ohio Wesleyan University (OWU), effective Jul. 1.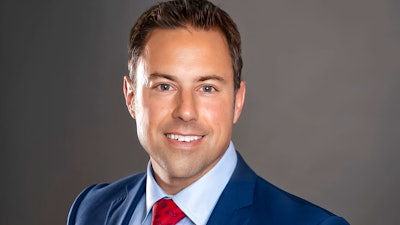 "Matt is an innovative, energetic leader who will help to build upon Ohio Wesleyan's reputation and success, especially as the Columbus region works to transform itself into the Silicon Valley of the Midwest," said Kara J. Trott, chair of the Presidential Search Committee and vice chair of the OWU Board of Trustees. "Matt has the drive and vision to ensure that Ohio Wesleyan is an integral part of this high-tech transformation. Both the Presidential Search Committee and the university's Board of Trustees were unanimous in their selection of Matt to boldly and confidently lead Ohio Wesleyan into the future."
vandenBerg is currently president of Presbyterian College. Before that, he was vice president for advancement and external relations and vice president for advancement at Alma College; associate vice president for development at Albion College; and assistant dean for development and alumni relations at the Indiana University School of Informatics and Computing (Bloomington and Indianapolis campuses).
"Ohio Wesleyan is a distinctive, forward-looking, and appreciably student-centered institution that transforms lives," vandenBerg said. "With initiatives like the OWU Connection, Ohio Wesleyan and its faculty are reimagining the liberal arts for the needs of a new world and a new generation of students.
vandenBerg holds an Ed.D. in higher education management from the University of Pennsylvania; a Master of Public Affairs with concentrations in nonprofit management and public policy analysis from the Indiana University School of Public and Environmental Affairs; and a B.A. with a political science major and Spanish minor from Alma.