Richard Bland College (RBC) is looking to establish independence from parent institution The College of William & Mary, The Progress-Index reported.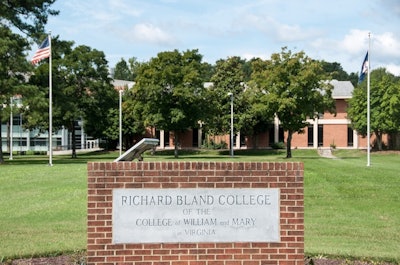 The school is asking the General Assembly to allow its operation as a separate school, with legislation introduced the week of Jan. 9 to create a governing 12-member board of visitors – appointed by Virginia Gov. Glenn Youngkin – for the two-year junior college.
The potential independent status would be effective Jul. 1. This change would alter the school's name from "Richard Bland College of William & Mary" to just "Richard Bland College."
Currently, all policies that RBC follows are established by the William & Mary Board of Visitors. Given that the college has been acting independent of William & Mary for some time now, the only common thread between the two was the board.
RBC President Dr. Debbie Sydow said the separation is amicable.
"This has been evolving for quite a few years now," Sydow said, adding that serious discussions and planning started in 2014. Since then, the process has been vetted to the point where all that is needed now is legislative signoff, she said.
The transition itself would be seamless, and daily campus activities would continue as normal with no interruption in educational or student-support service, Sydow said.