A bill proposed in the Missouri legislature may prohibit Missouri public colleges and universities from requiring diversity, equity, and inclusion (DEI) statements when hiring, the News Tribune reported.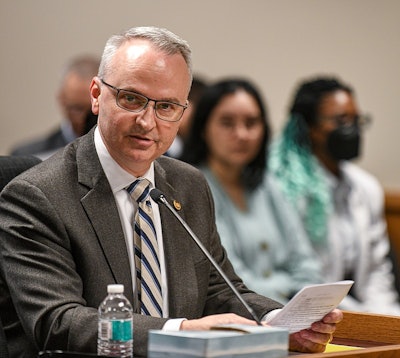 HB 1196 – presented by State Rep. Doug Richey, – defines "discriminatory ideology" in state statute; bans public higher ed institutions from requiring applicants, employees, students, or contractors from endorsing it; and stops schools from requiring DEI statements. Richey said the bill does not restrict classroom discussions, research, or coursework related to DEI and would not prevent applicants from disclosing information related to their research or artistic creations.
A violation could result in unpaid leave for an academic year and being barred from working at other schools during leave, while a second violation would result in termination and a five-year ban on working in Missouri higher ed.
Richey said such DEI requirements brought "lightning rod" political issues to hiring processes, adding that DEI was inherently political because of ties to ideologies such as Marxism – this claim saw opposition.
Schools should vet out racist, homophobic, or sexist instructors, said Rep. Doug Mann, adding that views on DEI affect an instructor's ability to teach.
"Your ability to understand students, your ability to empathize with students, that's caught up in your views on DEI," Mann said. Richey said there were alternative ways to vet applicants.
Another concern was the effect such a ban would have on recruitment and faculty numbers.
"I think this bill is absolutely discriminatory, and I believe that is in itself not something that we as the state should be promoting because it will ... drive our scholars out of their institutions as well as deplete our workforce," said Rep. LaKeySha Bosley, a politician from St. Louis.