U.S. Secretary of Education Dr. Miguel A. Cardona has criticized Republican lawmakers following their introduction of a congressional review act (CRA) to stop the Biden-Harris administration's one-time student debt relief plan.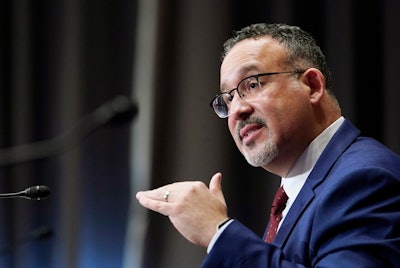 These lawmakers represent millions of borrowers who have already applied for such debt relief, Cardona said.
"It's a shame for these borrowers—the overwhelming majority of whom make less than $75,000 a year – and their families that their representatives are working so hard to deny them critical relief," Cardona added. "Instead of working to support hardworking students and borrowers, Republicans in Congress would rather give trillions of dollars in tax breaks to the super wealthy and the biggest corporations."
He added that the Biden-Harris Administration "will continue to fight to deliver much-needed support to borrowers trying to get back on their feet after the economic crisis caused by the pandemic."