Joan T.A. Gabel has been appointed chancellor and chief executive officer (CEO) of the University of Pittsburgh, making her the first woman to lead the university.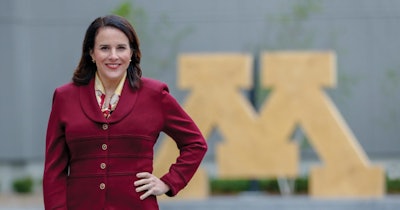 Gabel is currently president and chief executive of the University of Minnesota System and Twin Cities campus. She was also the first woman to be UMinn president.
"She possesses the vision, drive, academic and research acumen and depth of experience necessary to lead this University as we seek to further enhance our position among the top 10 public research institutions in the nation," said Doug Browning, chair of the Pitt Board of Trustees.
Previously, she has been executive vice president for academic affairs and provost at University of South Carolina; dean of the Robert J. Trulaske, Sr. College of Business at the University of Missouri; assistant professor of legal studies at Georgia State University; and chair of the risk management/insurance, real estate, and legal studies department at Florida State University.
She holds a bachelor's degree in philosophy from Haverford College and a J.D. from the University of Georgia School of Law.