Langston University President Dr. Kent J. Smith, the leader of Oklahoma's only historically Black college and university (HBCU), has announced his retirement, KOSU reported.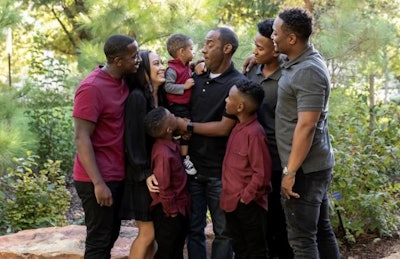 "We appreciate Dr. Kent Smith's unwavering commitment to Langston University since he became President in 2012," said Jarold Callahan, chair of the Oklahoma A&M System Board of Regents. "As Regents, we express our gratitude to Dr. Smith for his focus on student success and his advocacy for the important role Langston University plays in Oklahoma and the nation. We wish Dr. Smith and his family only the best in his retirement."
Smith will be ending his 11-year tenure at the school and retiring from a 30-year career in education. He will step down at the end of the spring semester, he wrote in an open letter to campus. Instead, he will become a Chick-fil-A franchise owner and operator, to build "a legacy to leave for my five children and my grandson."
"My family and I have thoroughly enjoyed the years spent at Langston University. My children have grown up on our campuses," Smith wrote. "In fact, my youngest son's middle name is Langston in honor of our great institution. We are blessed beyond measure to have been on this journey in service to our students and to the entire Langston University family."