Dr. John L. Jackson, Jr. will become provost at the University of Pennsylvania, effective Jun. 1.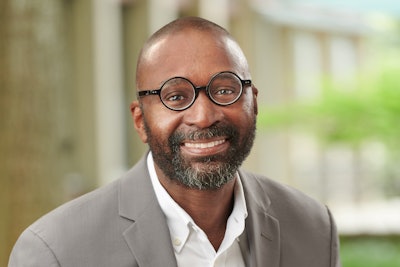 Jackson – an urban researcher, media ethnographer, anthropologist of religion, and theorist of race/ethnicity – is currently the dean at Penn's Annenberg School for Communication and serves as the Richard Perry University Professor and is on the faculty at Penn's Center for Experimental Ethnography.
Previously, he was dean of the School of Social Policy & Practice and senior adviser to the provost on Diversity at Penn; junior fellow in Harvard University's Society of Fellows; and assistant professor of cultural anthropology at Duke University.
"John Jackson is one of Penn's most respected and accomplished academic leaders," said Penn President Dr. Liz Magill. "He is an acclaimed scholar who has had extraordinary success in recruiting outstanding faculty, in leading innovations in teaching and learning, and in building an exceptional educational experience for students. John is a superb fundraiser who has raised the profile of both Schools that he has led at Penn. I know he will guide Penn to even greater heights."
Jackson is also a founder of CAMRA, a Penn initiative that creates visual and performative research projects and produces rigorous criteria for assessing them; and was Penn's first PIK Penn Integrates Knowledge (PIK) Professor.
He is author of Harlemworld: Doing Race and Class in Contemporary Black America and co-director of "Bad Friday: Rastafari after Coral Gardens, among many other works.
Jackson holds a B.A. in communication (radio/TV/film) from Howard University and a Ph.D. in anthropology from Columbia University.