Dr. Vann Newkirk will become president of Wilberforce University, the nation's oldest private historically Black university, effective July, The Columbus Dispatch reported.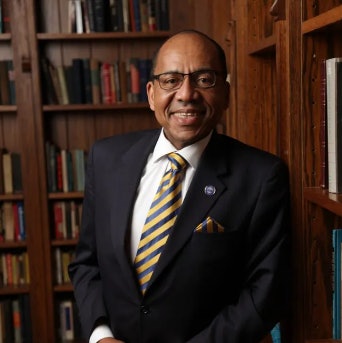 Newkirk is currently interim associate vice president at Alabama A&M University. He previously served as vice president of academic affairs, provost, and president of Fisk University.
"As an HBCU graduate, I also understand the transformative power of these institutions, and I look forward to working with the talented faculty, staff and students at Wilberforce to continue the university's legacy of excellence," said Newkirk. "Our students are young people who have dreams and aspirations when they come to us. We have to guide them to the right kind of career paths."
Newkirk holds an undergraduate degree in sociology from Barber-Scotia College; an M.A. in history from Winthrop University; an M.S. from North Carolina Central University; and a Ph.D. in in history from Howard University.