Research has repeatedly found that higher education programs in prisons reduce recidivism. And the higher a degree an incarcerated person earns, the less likely they are to re-offend, down to a 0% recidivism rate for those who have earned a master's, according to the Bureau of Justice Statistics. Now, Colorado, which has the fourth-highest recidivism rate in the United States, has taken one of the boldest steps of any state to incentivize people in prison to get a credential.
Last week, Governor Jared Polis signed into law a bill that offers significant sentence reductions to non-violent offenders who complete educational programs. The legislation, which passed with broad bipartisan support, offers six months off for a certificate, a one-year reduction for an associate's and a bachelor's, 18 months for a master's, and two years for a doctorate. Those released before they complete their degree can earn time off from their parole if they finish.
Although several states have laws allowing sentence reductions for education, experts said that they reduce sentences by days and months, rather than years.
"It's really a radical change," said Lauren Reed, interim director of the Prison Education Program at Adams State University in Colorado. "I was shocked that it passed with that much time off."
The new law, which takes effect in August, comes as incarcerated people are expected to regain access to Pell Grant funding this July. People in prison had not been eligible for this federal money since the 1994 Violent Crime Control and Law Enforcement Act, which caused college-in-prison programs to drop to an estimated eight by 1997.
"This is a perfect time for Colorado to be incentivizing these programs," said Dyjuan Tatro, senior government affairs officer at the Bard Prison Initiative. "It's critical ahead of Pell Restoration."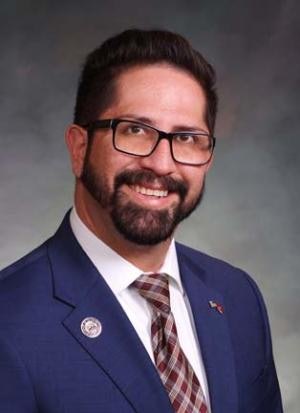 Colorado State Representative Matthew Martinez, the bill's lead sponsor and a former director of the Prison Education Program at Adams State, agreed.
"I'm really excited to see how many students will participate in this program now that they have the funds," he said. "I think the sky is the limit."
Tatro and Reed praised the bill's unique features: the length of the reductions, the benefits for parolees, and the provision for funding: money saved from the shorter sentences will be split between the State Department of Education and the Department of Corrections for use in their college-in-prison efforts.
However, Reed and Tatro agreed that the bill has one important flaw: it only applies to non-violent offenders.
"If we're serious about getting people back to their communities in safe, productive ways, we're making a mistake not to be including people incarcerated for violent crimes," said Tatro. "Those are the people we should be trying to most reach."
Both advocates believe that people convicted of violent offenses are the group most likely to benefit from a law like Colorado's. Earning a college credential takes time, and non-violent offenders, who are more likely to have shorter sentences, may not be in prison long enough to take advantage of the new rules.
"We're incentivizing people who have two-year sentences to get college degrees," said Tatro. "Very few of those people are actually going to be able to complete a degree while they're incarcerated and get time off their sentence."
Martinez says that he wanted to focus initially on non-violent offenders because their shorter sentences will allow the state to measure the effects of the reductions faster. He wants to study the results over the next few years before making a case to expand the rules.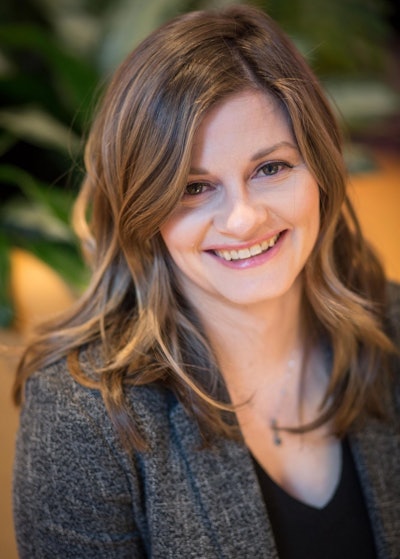 Reed had a different explanation.
"It's because of politics," she said. "I highly doubt this bill would have passed with bipartisan support if violent offenders were included. If someone hears 'violent offender,' they think the worst."
According to Reed, fear of violent offenders is often disproportionate. She points out that crimes that most people would describe as non-violent are listed as violent in certain states, including purse-snatching, manufacture of methamphetamines, and burglary, even if the burglarized building is empty. And she argues that people have been shown to "age out" of crime as they get older, and that those who have served long sentences for violent crimes may now be at an age where they're less likely to re-offend.
In spite of this, both Tatro and Reed are pleased with the bill and are dreaming of what could come next.
"It's an amazing first step," said Tatro. "I think the next step is removing any and all exclusions on state-level aid to incarcerated people."
Reed would like to see the number of Colorado schools involved increase—for the next five years, it will be capped at six, as the short-staffed Department of Corrections adjusts to the new programs. (The schools can operate in multiple correctional facilities.) Reed would also love for other states to emulate Colorado, and even for a federal version of the bill. But for now, she's pleased if the new law helps even one person in prison.
"If we can get anybody out early, that makes me happy," she said.
Jon Edelman can be reached at JEdelman@DiverseEducation.com