The U.S. Department of Agriculture (USDA) has been loaning tens of millions of dollars to rural colleges and universities in order to keep them afloat and running, The Washington Post reported. This support recognizes how important but vulnerable these local schools are to their rural communities.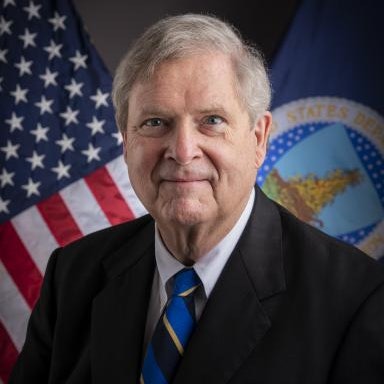 "Beyond the educational prospects, these institutions support small businesses who depend on the student and faculty population, and they make their communities a more attractive place to live," said Agriculture Secretary Tom Vilsack. "They generate opportunity."
USDA has attempted to give low-interest direct loans to colleges and universities in rural areas with populations of 20,000 or fewer and loan guarantees to those in rural areas with populations of up to 50,000. In the last five years, it has made almost $163 million in direct loans and just under $100 million in loan guarantees through its Community Facilities Direct Loan and Grant Program.
These schools are located in what would otherwise be places void of higher ed. 13 million Americans live in places where the nearest university is beyond a reasonable commute away, according to the American Council on Education (ACE).
Fewer people in rural areas have bachelor's degrees (21%) than those in urban areas (35%). And household earnings are 20-25% lower in rural places as well. In contrast, having a university nearby improves household income, high school graduation rates, and employment; and encourages local college-going, according to research from the University of Illinois Urbana-Champaign.
Some of these schools had not been able to get money from conventional lenders or had fallen under financial scrutiny from the Department of Education (ED) due to precarious budgets. In the past three years, at least a dozen private, nonprofit universities and colleges in rural areas or that serve rural students have closed or announced their closings.
And losing such a school can significantly affect the local community. Iowa Wesleyan University, one school that the USDA has been aiding, has had an estimated $55.1 million annual economic impact on southeast Iowa, according to a 2017 study by Hanover Research.
Questions about risking taxpayer money to delay the seemingly inevitable closings of many of these schools do exist.
The USDA "is in the position of making a loan in a fairly high-risk situation, as was the case with Iowa Wesleyan," said Dr. Keith Mueller, director of the Rural Policy Research Institute at the University of Iowa. "Even if there were regional banks [in rural communities] that had the capital, they don't have the risk profile to be able to do it."