Dr. Nerita Hughes has been appointed president of Bay de Noc Community College, the Daily Press reported.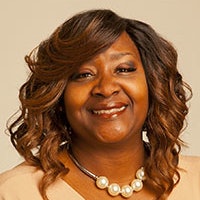 Hughes is currently interim associate vice president of academic affairs and workforce innovation at North Hennepin Community College; president and CEO of JG Consulting, LLC; co-chair for the African-American Leadership Forum; and council chair of the Greater Minneapolis Council of Churches Council for Minnesotans of African Heritage. She is also a board member for numerous organizations, including the Hennepin-Carver Workforce Innovation Board; the Governor's Workforce Development Board.
Hughes holds a B.S. from National American University and an M.B.A. and a doctorate of education in leadership from Saint Mary's University of Minnesota.