Dr. Jose Coll will become provost and vice president of academic affairs at Western Oregon University, effective June 30.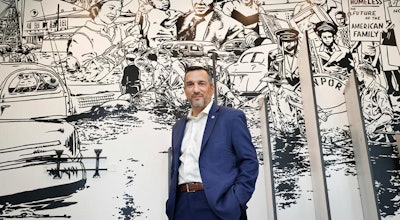 He is currently dean of the School of Social Work and interim dean of the College of Education at Portland State University. Previously, he served as director of the School of Social Work at Texas State University and director of veteran student services at Saint Leo University.
"I am humbled at the opportunity to work alongside President Peters, faculty, staff, and students to continue the legacy of Oregon's oldest public university," Coll said. "As provost of Western Oregon University, I look forward to elevating and celebrating the accomplishments of our collective community while promoting academic excellence and innovation."
Coll was also a noncommissioned officer in the U.S. Marine Corps.
Coll holds a bachelor's degree in social work from Saint Leo University; a master's in social work from the University of Central Florida; and a Ph.D. in counseling education and supervision from the University of South Florida.