Dr. Lester Edgardo Sandres Rápalo will become president of Rockland Community College (RCC), effective July 1.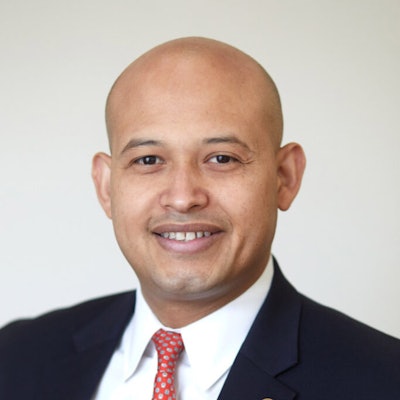 Rápalo previously served as provost and vice president for academic affairs at CUNY Bronx Community College, provost and dean of Union College's Elizabeth Campus, and chair of the foreign language department at Valencia College.
"Dr. Rápalo is an ideal fit for Rockland Community College," said Martin Wortendyke, chair of the RCC Board of Trustees. "We believe he will chart an exciting course that will take RCC into the future. His strong academic background, [his] extensive involvement in community outreach, and his leadership efforts with regard to developing Hispanic-Serving Institution programs are the bedrock of what we were seeking in a new president. We look forward to seeing his vision for RCC take shape."
Rápalo is a National Community College Hispanic Council (NCCHC) fellow and board member. He holds an Ed.D. in higher education/higher education administration from Nova Southeastern University; an MBA from Syracuse University; an M.A. in Hispanic literature and linguistics from University of Massachusetts Amherst (UMass); and a B.A. in language and literature also from UMass.